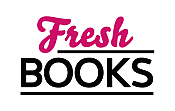 Your starred reads for December are here!
"There Are No Secrets in a Small Town!"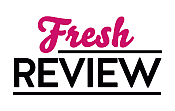 Reviewed by Joanne Bozik
Posted January 30, 2013

Dr. Reede Aldredge has taken over his cousin's office, to be the local physician until his cousin returns. But his staff is very unhappy, for Dr. Reede is one nasty, cranky Doctor, and some are ready to just up and quit on him. The staff keeps hoping and praying that Reede's cousin Dr. Tristan comes back to town real soon, for they need their jobs, but it's getting unbearable to work for him. Well, that's until a most beautiful woman named Sophie comes to town. But on her way into town, her car breaks down and Dr. Reede almost runs her over. Of course she does not know it's Dr. Reede at the time and he doesn't know it's his new employee Sophie. But sparks fly when they finally meet up!
After her mom died, Sophie had to take care of her little sister until she was in college. Now Sophie hopes to pursue her career and heads out to the small town of Edilean where families date back for century's and there's no such word as a secret. When Sophie gets to town, she hunts down the car and driver who almost killed her. When she walks into a tavern, she asks around about the driver of that car outside, then she finds the owner, who is Dr. Reede and pours beer over his head. The people of the town applaud her for the deed.
Reede is smitten with Sophie as soon as he sees her, and when he finds out who she is, he begs everyone in town not to tell Sophie who he is, until he can make things right between them. The women who work for him and those in the town start seeing a change in Reede that's for the better. Sophie still does not know that it was Reede who had almost run her over and when she finds out, she is one angry woman. Now the little elves of the town are at work, to help in any way they can, to get Reede and Sophie together. MOONLIGHT MASQUERADE is a great read and I loved it!
SUMMARY
Jude Deveraux?s bestselling trilogy of Edilean, the small Virginia town where the surprising destinies of three college friends wait to be discovered, continues with this enchanting new novel. After being abruptly jilted, Sophie Kincaid flees to the place her friend Kim Aldredge calls heaven on earth. But Sophie?s first taste of Edilean is far from heavenly: after her car breaks down on a country road, she is nearly run over by a speeding sports car. A small act of revenge brings some satisfaction, and word quickly spreads that a gorgeous newcomer gave the driver, the notoriously bitter Dr. Reede Aldredge, a dressing down! But it isn?t the first time the fiery artist has gone too far for payback; a secret possession she carries with her could shatter her ex-boyfriend?s future. Reede Aldredge has secrets, too, including a desire to get closer to the beauty who is turning his dark world upside down. Under the night skies, their masquerade is magic-but will it turn to dust by the light of day?
---
What do you think about this review?
Comments
No comments posted.

Registered users may leave comments.
Log in or register now!