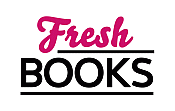 Spring for these books in March
"A highly engaging contemporary twist to a Biblical story of loss, forgiveness, and love!"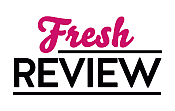 Reviewed by Audrey Lawrence
Posted January 22, 2013

Literature and Fiction Literary
Joseph was so embarrassed! He just knew this would go down badly. Why did he tell his father about his strange dream? Why did his father have to tell his brothers? Why then did he have to tell everyone that Joseph is his favourite son?
Joseph managed to get through the evening, but he knew his brothers would get back at him and they did -- in spades! Their father had built up Jacobson Advertising, a very successful advertising company in Colorado, from scratch and now employed all his 13 children, twelve sons and one daughter, in good paying jobs in the firm. Israel, or Ace, as his friends called him is a vibrant man who married four times. His fourth wife, Rachel is a real beauty and Ace is deeply in love with her. He loves to treat her well and their two youngest children, Joseph and Ben, also received all the favouritism usually accorded to younger children now that their father is no longer struggling to build up his business.
Waiting for the hammer to drop, Joseph gets called into a serious meeting with his older stepbrothers. It seems that young Ben had been embezzling the family business. Joseph knew it will be devastating both for Ben and his father if Ben ends up going to prison. As he tries to stop them from that action, their solution involves Joseph's exile from the business. How could Ben face the loneliness away from his close-knit family? How would his fiancé react? Can he handle the political in-fighting in this new environment?
Best-selling author, Richard Paul Evans, has gained a strong reputation from writing stories that have ended up being classic stories that people like to read over again, especially during the Christmas season. A WINTER DREAM is sure to add to that collection with its wonderful contemporary version of the Biblical story of Joseph and the Coat of Many Colours.
While the story has a festive link, Evans fans, both new and existing, can certainly read it with enjoyment anytime during the year. While the storyline is well-known, there is still a heightened sense of suspense as you read just to find out how Evans is going to re-interpret the story. Evans sets a very believable and convincing context for his story and the interactions between the characters in A WINTER DREAM are very well set out and credible. I particularly liked the developing relationship between Joseph and April, the waitress that helps JJ in adjusting to Chicago and how she grapples with a secret of her own that creates difficulty. Their connection is sweet, tentative and amusing and your heart will ache as their story unfolds. Those who like this type of story are sure to be pleased not only with the story, but also with how the age old truths are revealed in a new light! Enjoy!
SUMMARY
The author of the bestselling phenomenon The Christmas Box presents a new holiday novel about family, fate and forgiveness. Joseph Jacobson is the twelfth of thirteen siblings, all of whom are employed by their father's successful Colorado advertising company. But underneath the success runs a poisonous undercurrent of jealousy; Joseph is his father's favorite and the focus of his brothers' envy and hatred. When the father seems ready to anoint Joseph as his heir, the brothers make their move, forcing Joseph from the company and his Denver home, severing his ties to his parents and ending his relationship with his soon-to-be fianceé. Alone and lonely, Joseph must start a new life.
Joseph joins a Chicago advertising agency where his creativity helps him advance high up in the company. He also finds hope for a lasting love with April, a kind woman with a secret. However, all secrets hold consequences, and when Joseph learns the truth about April's past, his world is again turned upside down. Finally, Joseph must confront his own difficult past in order to make his dreams for the future come true. A Winter Dream is an ingenious modern retelling of the Old Testament story of Joseph and the coat of many colors by the master of the holiday novel.
---
What do you think about this review?
Comments
No comments posted.

Registered users may leave comments.
Log in or register now!