"Widowhood will change Charlotte Wylde's life forever."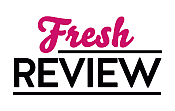 Reviewed by Leanne Davis
Posted January 18, 2013

Married to a much older man, Charlotte Wylde has no love for marriage or her husband. He belittles her constantly in front of the servants and allows them to behave the same. Just as she is reaching the point of despair, her husband is murdered.
Suddenly, Charlotte finds herself with nothing. All the money she brought to the marriage is gone and she has no one to turn to for help.
Alec Wylde has always taken care of his family. With his sisters and a cousin living with him, he has very little privacy to take care of all his business affairs. . With the economy foundering and people being tossed off their land, Alec is trying to save the world.
The last thing he needs is an elderly widow to care for when he learns of his uncle's death. Charlotte is not the elderly, ugly widow he expected. His shock when he meets Charlotte is obvious but he invites her into his home with only a few thoughts of what might happen between them. With the current political climate, he doesn't need someone else to disturb his peace of mind.
Charlotte is drawn into a life she never expected. Trying her wings leads her to some difficulty.When her home is broken into and ransacked, it becomes obvious that her husband's death wasn't a random robbery. The two of them will work to discover what happened.
It's so nice to have one of the premier Regency writers return to the published world. Ms. Ashford has written a superbly crafted story with elements of political unrest, some gothic suspense and an interesting romance. It's very easy to empathize with the characters and the dilemmas each of them faces. Regency fans shouldn't ONCE AGAIN A BRIDE.
SUMMARY
Pushed by her dying father into a marriage with one of his friends, Charlotte Rutherford Wylde finds herself bound to an old man who disdains and ignores her. Desperately miserable, Charlotte considers taking drastic action, but before she can confront him, her husband is murdered int he dark London streets. wearied and widowed, Charlotte also discovers that her dead husband has spent the fortune she brought him, leaving her nearly penniless. And most astonishing of all, Charlotte discovers he had an entire family he never mentioned.
The fashionable Wyldes are as surprised to hear of Charlotte's existence as she is of theirs. To the charismatic Sir Alec Wylde, she is at first just another obligation in his overburdened life. He has to grapple with his dead relative's shady business dealing, an attempted robber, and a suspicious Bow Street Runner. But it's not long before Alec realizes that there is nothing he would rather do than cherish the entrancing Widow Wylde. However, secrets from both their pasts have different plans altogether...
---
What do you think about this review?
Comments
No comments posted.

Registered users may leave comments.
Log in or register now!