"Hitting a Triple Takes on New Meaning in This Story!"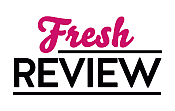 Reviewed by Lizzie Bailey
Posted December 31, 2012

Romance Erotica Sensual | Romance Contemporary
What girl doesn't dream of catching the attention of a beautiful professional baseball player? The source of many women's fantasy, Inside Heat by Roz Lee, takes us into the life of a pediatric nurse, Megan Long.
A very sick child that Megan has formed a bond with, Christopher, has a hero - Jeff "The Terminator" Holder, closing pitcher of the Texas Mustangs baseball team. Megan attends a game of the Mustangs on her day off to get an autograph, but instead of a child friendly autograph, Jeff signs the program with an invite to dinner.
Enraged Megan shows only to put Jeff in his place, & request a new autograph, only to have her heart softened when Jeff offers to take her to the sporting goods store he owns so he can sign a mitt for Christopher. They take photos of the signing, as well as together, & Jeff offers to email the photos to her, so Christopher can have proof of the signing. He also wants to have a contact for Megan.
Jeff & his twin brother, Jason, catcher of the Texas Mustangs, show up at the children's ward the next day with 8x10s to sign, & spend the day with the children. Christopher is in Heaven & encourages Megan's friendships to blossom. Not only is Jeff attracted to Megan, Jason is as well. The twins share the field, the twins share a beautifully secluded home, & they want to share Megan too.
Inside Heat was a read that left me stunned at the concept, not sure how it would tie together in a way that would have me rooting for them, but it worked. I spent the first half gasping, "Oh my Gosh!" & the last half rooting for the trio to find their way in a life that Roz has thrown more curve balls than the World Series.
In a story with "sharing", I wondered how I would attach to the characters, but Roz pulled it off. I was hooked. Megan is a loving, sweet, person. Jeff & Jason are good people with their own life secrets that soften them. They are good people with a different view of what makes them happy & I loved the story from beginning to end.
How is it possible to love in a relationship of 3? Inside Heat will show you how it is possible and you will walk away jealous of the love between 3 dynamic characters.
SUMMARY
Professional baseball players Jeff and Jason Holder are at the top of their game. Jeff is the Texas Mustangs' closer, revered throughout the Major League for throwing inside heat, while his twin brother Jason is the team's starting catcher and star hitter. The two have always shared more than their identical DNA, so when they meet Megan Long, it's no wonder they both want her.
Megan doesn't know baseball, but she does know a sexy guy when she sees one - or two. Unable to resist their charms, Megan finds herself in bed with both of them, but falling in love with only one.
When a potentially career-ending injury sidelines Jeff, his ego takes a hit too. Megan finds herself on the outside – the dirty little secret. It doesn't help that Jeff has gotten the wrong impression about her and his brother.
It will take more than a little physical therapy for Jeff to mend his arm, and his relationship with Megan.
Excerpt
Bit by bit, Megan relaxed in their company. They had a way of telling stories that was amusing to watch. One would start, and by some secret cue, the other would continue. It was as if their brains were sync'd by an invisible cord. Prepared to find something to dislike, she chastised herself for categorizing them before she knew them.
Jeff insisted on dessert, and they lingered over the mountainous chocolate cake and another bottle of wine. They were nearly through when Jason spoke. "Why don't we take some chocolate cake home. Then we can smear it all over each other and lick it off – real slow."
Megan wasn't used to drinking more than an occasional glass, and at first, she attributed what she'd heard to the three glasses she'd consumed tonight.
"What?" She closed her eyes and forced her brain to focus. Surely, she'd misheard Jason's comment. She was long past trying to deny her attraction to the pair, but conjuring up propositions went way beyond fantasizing. It bordered on drunkenness and possibly, insanity. "Would you repeat that, please?"
Megan mentally congratulated herself for sounding rational when she was working with seriously compromised judgment.
Jeff touched her lightly on the arm and she turned her now pounding head in his direction. "Jason can be a bit crude sometimes. I apologize for his behavior." He shot his brother a look that said, "Way to go, asshole," then turned his attention back to Megan. "What he meant to say, was, we'd like for you to come out to our house this weekend. We want to get to know you better, and give you a chance to get to know us."
That sounded more rational. Megan tore her gaze away from Jeff, and risked a glance at Jason. His smile made her insides warm, or maybe it was the wine. Jeff's fingers still rested lightly on her forearm, not demanding, but conveying a message all the same. She jerked her arm off the table and twisted her hands in the cloth napkin in her lap.
"No pressure," Jeff said. His voice vibrated along her nerve endings. "We like you, a lot. And we think you like us. We want to explore that further, to see if perhaps you might like a lot more from us."
"I think I've had too much to drink. What exactly are we talking about here?"
"This isn't the place to go into details, but I think you know. We want you, Megan. Both of us. We'd like to find out if it's something you'd be interested in. We don't expect you to answer right away. That's why we want you to come out to our place. You can see the way we live. We can discuss the details then, if it's something you think you might want."
She didn't know what to say. It seemed she had heard Jason correctly. He'd asked her to go to bed with them, tonight. More specifically, he'd suggested licking her body – all over – and allowing her to do the same. It hadn't been her overactive imagination, spurred on by too much wine. As appealing as that sounded, and she wouldn't lie to herself, it did sound appealing; she wasn't into that kind of thing. At least she didn't think she was. She didn't do no–strings–attached–kinky–mĂ©nage sex.
"I've got to go." She jerked her purse off the back of the chair as she stood. Her head swam, and this time, she knew it wasn't entirely the fault of the alcohol. She was off balance, but she couldn't blame it on drinking – not entirely. She made it as far as the front door, and turned to ask the maitre d' to call a cab. Two towering males blocked her way.
"We have a car waiting. We'll take you home." Jeff slipped an arm around her waist while Jason signaled to a car parked down the street. The sleek black town car pulled to the curb, and a moment later Megan was in the backseat, flanked by the two sexiest men she'd ever seen. Jason asked for her address, relayed it to the driver, then closed the partition, sealing them off from the world.
One hot hand skimmed her thigh, sneaking under the hem of her dress to stroke dangerously close to her throbbing parts. Another slipped around her neck, long fingers massaging her nape as the thumb stroked her jaw, gently turning her face in the opposite direction from where the other hand had come from. She found herself looking up into Jeff Holder's eyes. Before she could form a protest, he bent his head and took her lips in a kiss that loosened every muscle in her body, and did serious damage to her moral fiber. The hand on her thigh tugged, and her legs slid open. Fingers stroked a path to her core, and she groaned against Jeff's lips as another set of fingers joined the fray. Her thighs spread wider in silent invitation.
---
What do you think about this review?
Comments
No comments posted.

Registered users may leave comments.
Log in or register now!