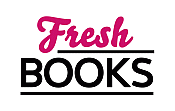 Spring for these books in March
"Can a victim be worse than the murderer?"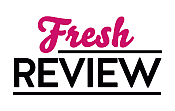 Reviewed by Jennifer Barnhart
Posted December 29, 2012

Marie Corrigan, a much hated Cleveland defense attorney, is found trussed up and bludgeoned to death inside the presidential suite of the Ritz-Carlton. No one's sorry to see her go, but that isn't going to stop Theresa MacLean from doing her job which is gathering forensic evidence at the crime scene. When another defense attorney is found dead in the same method, speculation on a serial killer targeting attorneys clouds an already explosive situation. With suspects too numerous to count, Theresa must sift through the evidence to find the truth behind these murders before anyone else ends up dead.
DEFENSIVE WOUNDS by Lisa Black has wonderfully rounded characters who struggle with their personal feelings and doing what is right for the victim. I really liked that Marie was such a nasty, complex victim. Finding Marie's humanity throughout the story was one of the more interesting details that I felt really sets this book apart. I didn't just see Marie as an unethical defense attorney but as a woman with her own insecurities and fears and I was left to wonder about some of her motivations and past.
Theresa though is absolutely the main character and her complexity and her view is what allows readers to see the world in these various shades of grey. She's absolutely fabulous and real. Her worry about being a good parent is spot on. Theresa wants to protect her daughter Rachael from all the horrific acts that she sees every day through her work, but at the same time, she wants to prepare her daughter for the world Rachael must live in. It's such a delicate line of trust and fear and one all parents worry about.
All the shades of right and wrong, the complexity of the world, are beautifully and painfully detailed. If you're a fan of forensic novels like Tess Gerritsen and Kathy Reich, then you'll love Lisa Black's Theresa MacLean novels and especially DEFENSIVE WOUNDS.
SUMMARY
"There are many forensic experts. There are many writers. Rarely, however, do the two meld as seamlessly and synergistically as Lisa Black."—Sacramento Book Review "She is, quite simply, one of the best storytellers around."—Tess Gerritsen A former forensic scientist with the Cleveland coroner's office, Lisa Black knows the world she writes about, as she has proven in the past with her gripping thrillers featuring Theresa MacLean (Takeover, Evidence of Murder, Trail of Blood). With Defensive Wounds, Black delivers possibly her most sensational crime fiction masterwork to date—a stunning tale of forensic expert MacLean's investigation into the brutal murder of a criminal defense attorney at a Cleveland convention that reveals the frightening presence of a serial killer prowling the city. The forensic police thriller remains one of the most popular sub-genres in contemporary mystery fiction, and Defensive Wounds once again proves that Lisa Black is one of the "big guns," in the top tier alongside Patricia Cornwell, Kathy Reichs, Jefferson Bass, and Michael Connelly.
---
What do you think about this review?
Comments
No comments posted.

Registered users may leave comments.
Log in or register now!