"love is a great source of strength"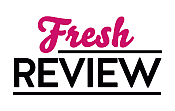 Reviewed by Sandra Wurman
Posted December 23, 2012

Love can come at the most unexpected time when you least imagine having any real relationship with another person. There's no explaining why someone gets under your skin, when a person becomes so important almost vital to you. There's no explanation -- perhaps it's a kind of miracle. When you are at the darkest point of your lifetime there is this infusion of light and love into what surely are the most dismal days of your life. Illness brings a vulnerability no one can imagine but sometimes it also brings an awareness of an inner strength that was also totally hidden.
WHEN SUMMER COMES is a story about finding strength and courage through love and perhaps a touch of a miracle. This is part of the Whiskey Creek series where everyone knows everyone and so when a stranger comes to town they really stand out.
Callie knows this man Levi who knocks at her door in the middle of the night is not from around her town. Alone with Rifle, her dog, she is weary and truly not comfortable opening her door to someone persistently knocking but then she realizes he really needs her help.
Injuries from a dog attack while on his motorcycle left a very weak Levi who now has to convince a pretty frightened woman to let him have some basic first aid before calling the authorities. Callie's life is already very complicated. She's recently been diagnosed with advanced liver disease and put on the list for a donor. She is fully aware that her life hangs on a precarious thread -- basically hoping for a miracle. She is determined to face these uncertainties on her own hiding her ailment from her family and all her friends.
Now she has this injured man who calls himself a vagrant but doesn't fit that description except he has no real place to call home. Making it home alive from Afghanistan made it rather ironic to now being so bit up from these dogs that came out of nowhere.
Callie is intent on finding those dogs before they hurt someone else. Her actions put her in the unenviable position of dealing with two rather unsavory men who are short term renters with definite anger management issues. Levi had never intended to put Callie in any harm but staying with her while regaining strength and healing from his wounds is putting a strain on her friendships and putting her in the path of the very angry, spiteful renters.
Both Callie and Levi know there is no future in any relationship between them but there is no denying the attraction. Levi can't spend too much more time in Whiskey Creek before needing to be back on the road. Callie can't help imagining how different her life could be if her health wasn't so fragile. She is more than willing to take a chance on this man with a past who is becoming so important to her.
Hard to worry about your past when your future isn't looking too hopeful. That's the wonder of a Brenda Novak story; she keeps you hopeful for a happy ending. Let's face it we all like a happy ending even when the odds are stacked against it as in WHEN SUMMER COMES. With a great supporting cast of characters Novak fans have come to know quite well WHEN SUMMER COMES is a magical addition to the already heartwarming Whiskey Creek series.
SUMMARY
One day, Callie Vanetta receives devastating news...
She needs a liver transplant. But her doctors warn that, in her case, the chances of finding a compatible donor aren't good.
Determined to spend whatever time she has left on her own terms, she keeps the diagnosis to herself and moves out to her late grandparents' farm. She's always wanted to live there. But the farm hasn't been worked in years and she begins to fear she can't manage it, that she'll have to return to town.
One night, a stranger comes knocking at her door...
He's an attractive and mysterious drifter by the name of Levi McCloud, and he offers to trade work for a few nights' shelter. Callie figures she doesn't have anything to lose. He needs a place to stay until he can fix his motorcycle; she needs an extra pair of hands. The arrangement seems ideal until what was supposed to be temporary starts to look more and more permanent. Then she realizes she does have something to lose—her heart. And, although he doesn't yet know it, Levi stands to lose even more.
---
What do you think about this review?
Comments
No comments posted.

Registered users may leave comments.
Log in or register now!