"He's been impatiently waiting and the wait is over!"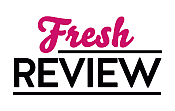 Reviewed by Annetta Sweetko
Posted December 21, 2012

What would you do if you woke up one morning and looked in the mirror and had no idea who that person was. That's the dilemma Lizette Henry faces in SHADOW WOMAN. At first she thinks she's had a stroke or maybe the flu, because as she tries to figure out what is going on, she begins to develop a horrible headache which makes her nauseous. She has no one to call except a friend at work, but how silly to call and say when I get in to work tell me I still look like me. She calls off sick but something that is said then starts more wheels spinning in her brain and more nausea. Little things that she doesn't understand and thinks might be paranoia start to make sense.
Behind the scenes watching Lizette are two factions at work. One is Al Forge who was watching to make sure Lizette Henry doesn't remember her past, he answers to Felice McGowan, whom he doesn't exactly trust. The other is someone Al doesn't trust either, because he knows the man could kill him without blinking an eye. Xavier is watching her and those who are watching her listening for any hints of trouble or a chance for her to come back.
As Lizette, still half certain she has the flu and hallucinating, has a chance encounter with one handsome hunk in the drugstore and begins to have dreams that are explosive and very realistic about the man she dubbed as Mr. X. Soon with memories that return and learning how to fight the affects of the headaches. Lizette realizes that her paranoia and hallucinations are very real and someone is really after her. She doesn't know who to trust but she knows she needs to run.
SHADOW WOMAN is one of the best that Linda Howard has produced. It's filled with action, a dark mysterious man and equally mysterious heroine who is working to get her life back. You will not be able to put this book down as with each page you turn the more you learn about who Lizette is, what she has done, why she no longer remembers and what length Xavier will go to protect her. The love scenes, especially when Lizette remembers Xavier, are sizzling hot. Anyone seeking mystery, a dark brooding hero and a heroine who can kick butt with the best of them will love SHADOW WOMAN.
SUMMARY
Lizette Henry wakes up one morning and makes a terrifying discovery: She doesn't recognize the face she sees in the mirror. She remembers what she looks like, but her reflection is someone else's. To add to the shock, two years seem to have disappeared from her life. Someone has gone to great and inexplicable lengths to keep those missing years hidden forever. But the past always finds a way to return.
Strange memories soon begin to surface and, along with them, some unusual skills and talents that Lizette hasn't a clue about acquiring. Sensing that she's being monitored, Lizette suddenly knows how to search for bugs in her house and tracking devices in her car. What's more, she can elude surveillance—like a trained agent.
Enter a mysterious and seductive stranger named Xavier, who claims he wants to help—but who triggers disturbing images of an unspeakable crime of which Lizette may or may not be the perpetrator. With memories returning, she suddenly becomes a target of anonymous assassins. On the run with nowhere to hide, Lizette has no choice but to rely on Xavier, a strong and magnetic man she doesn't trust, with a powerful attraction she cannot resist. As murky waters become clear, Lizette confronts a conspiracy that is treacherous and far–reaching and a truth that, once revealed, may silence her and Xavier once and for all.
---
What do you think about this review?
Comments
No comments posted.

Registered users may leave comments.
Log in or register now!