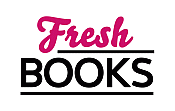 Hot Hot reads in August
"Inner Strength Prevails"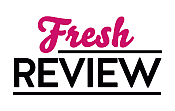 Reviewed by Joanne Bozik
Posted December 18, 2012

DANGER IN DEER RIDGE is the first book I've read by Terry Odell and it won't be my last! I was drawn into the story, intrigued by the characters and the plot and the base location is Colorado. Apparently, Terry Odell knows much of Colorado for she moved there with her family. Both the beauty, scenery and wildlife gave her inspiration to write and I'm happy she did.
Elizabeth Parker and her son Will are surrounded by danger, after escaping abuse from her husband Victor. Victor has no heart and could care less, if he ever set eyes on Elizabeth and his son Will. But, when Elizabeth left, she took something very important from Victor and he wants it back. He will go to great lengths to get it back but Elizabeth and Will establish new identities and new lives in rural Colorado.
Mark Grinciewicz, Grinch to his friends and associates at Blacktorne, Inc. Grinch's ex-wife and her husband were killed in a car accident, and he now has custody of his son Dylan, 5 years old. Grinch has not seen his son since he was a baby and is not experienced at all as a new dad, but he vows to help his son adjust to a new life. He semi- retires from Blackthorne to care for Dylan, but is soon called upon to take a small assignment, he reluctantly accepts the job. He must teach a woman how to fit into the community under her new identity, but soon both Grinch and Elizabeth fall in love and their sons become close as brothers. But Elizabeth and Will's lives are serious danger and Grinch and his friends from Blackthorne must keep them from getting killed.
It was quite the adventure traveling with Elizabeth who was abused both physically and mentally. She became paranoid, scared for her son's life and her own. She was afraid to trust anyone, that's including Grinch. But as time passes and love and trust take over between them, she becomes stronger.
I love how Elizabeth transformed from the meek abused young woman she was to the strong woman she made of herself. To stand up to her husband for once in her life. DANGER IN DEER RIDGE is a great read.
SUMMARY
Another adventure with the covert ops team of Blackthorne, Inc. What do you do when your life turns upside down? Whatever it takes. When Elizabeth Parker arrives in Deer Ridge with her eight-year-old son, she's constantly looking over her shoulder, afraid her husband won't believe she's dead, despite the new identity provided by the high-end firm of Blackthorne, Inc. Within hours of her arrival, a man shows up claiming he's there to hook up her gas line. When he keeps turning up, she's wary as to his motives. For Elizabeth, trust doesn't come easy. She'll never let her husband lay a hand on her son, no matter what, and if this man is working for her husband, she wants no part of him. Mark Grinciewicz, Grinch to everyone who knows him, was Blackthorne, Incorporated's top pilot.
When his ex-wife dies, he is left with custody of a five-year-old son he hardly knows, and everything changes. Determined to do what it takes to help his son adjust to a new life, Grinch finds himself tethered to the ground, unable to do what he loves—fly. When he gets a call from Blackthorne, requesting that he take a simple assignment—teach a woman how to fit into the community under her new identity—he reluctantly accepts the task. Bad enough he's not supposed to let on he's aware of her identity, or that he's on her side. But what he doesn't know is that she has something her husband needs, and the man will do just about anything to get it back. Suddenly, everyone is a potential threat. Can Grinch break through her defenses and earn her trust in time to save her without endangering her son or his?
---
What do you think about this review?
Comments
No comments posted.

Registered users may leave comments.
Log in or register now!