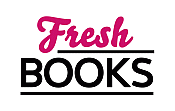 Summer reads begin in June!
Terry Odell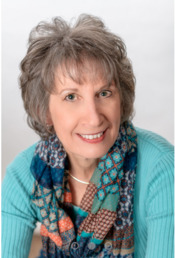 Blogging at Fresh Fiction
Terry Odell | Getting Sidetracked Can Be Good
November 15, 2013
When I set out to write DANGEROUS CONNECTIONS, the fifth book in my Read More...
Terry Odell | What's Romantic Suspense
September 15, 2012
According to the publishing industry, romantic suspense includes all romance-themed mystery sub-genres, from cozy to thriller. There's the added hero/heroine story Read More...
Terry Odell began writing by mistake, when her son mentioned a television show and she thought she'd be a good mom and watch it so they'd have common ground for discussions.
Little did she know she would enter the world of writing, first via fan fiction, then through Internet groups, and finally in groups with real, live partners. Her first publications were short stories, but she found more freedom in longer works and began what she thought was a mystery. Her daughters told her it was a romance so she began learning more about the genre and craft.
Now a multi-published, award-winning author, she has written the Blackthorne, Inc. series, the Pine Hills Police series, the Triple-D Ranch series, the Mapleton Mystery series, as well as several short story collections. Terry resides with her husband and rescue dog in the mountains of Colorado. You can learn more about her books find her online her website.
Log In to see more information about Terry Odell
Log in or register now!
Series
Blackthorne Inc. | Mapleton Mystery | Blackthorne, Inc. | Pine Hills Police | Triple-D Ranch Series
Books:
Remaking Morgan, October 2019
Pine Hills Police #6
Paperback / e-Book
Personal Assignment, April 2019
Blackthorne, Inc. #9
e-Book
Falcon's Prey, June 2018
Blackthorne, Inc. #8
e-Book
Identity Crisis, October 2017
Blackthorne, Inc #7
e-Book
In Dire Straits, October 2016
Triple-D Ranch Series #3
e-Book
In Deep Trouble, May 2016
Triple-D Ranch Series #2
e-Book
In Hot Water, February 2016
Triple-D Ranch Series #1
e-Book
Seeing Red, December 2014
e-Book
Windswept Danger, November 2014
Blackthorne, Inc. #6
e-Book
Deadly Puzzles, May 2014
Mapleton Mystery #3
e-Book
What's In A Name?, December 2013
Audio / e-Book
Dangerous Connections, October 2013
Blackthorne Inc. #5
Trade Size / e-Book
Deadly Bones, November 2012
Mapleton Mystery #2
e-Book
Nowhere to Hide, June 2012
Pine Hills Police #4
e-Book
Where Danger Hides, June 2012
Blackthorne, Inc #2
e-Book
Rooted in Danger, April 2012
Blackthorne Inc. #3
Hardcover / e-Book
Saving Scott, April 2012
Pine Hills Police #3
e-Book
Deadly Secrets, December 2011
Mapleton Mystery #1
e-Book
Finding Fire, October 2011
Pine Hills Police #5
e-Book
Finding Sarah, September 2011
Pine Hills Police #1
e-Book (reprint)
Danger In Deer Ridge, September 2011
Blackthorne Inc. #4
Paperback / e-Book
Hidden Fire, September 2011
Pine Hills Police #2
e-Book
Where Danger Hides, May 2011
Blackthorne Inc. #2
Hardcover / e-Book
What's In a Name?, January 2011
e-Book (reprint)
When Danger Calls, October 2010
Blackthorne Inc. #1
e-Book (reprint)

Videos
Click Title to Play
When Danger Calls