"Regain his wings or lose his heart ... an Angels choice"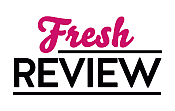 Reviewed by Annetta Sweetko
Posted December 9, 2012

The Fallen Angel of Death Azrael finds a young woman in an alley being attacked by Shifters. He has spent six months in what he considers hell, having been stripped of his wings. For years he has stood by and watched Death come to some he hadn't thought deserved it and sometimes not to those who did. It was his job. Well... that was his job but no more, he's been booted out of heaven after all. He is no longer an ANGEL IN CHAINS, he can let loose his anger and frustration, so he dives in to rescue this woman.
Jade Pierce isn't your average human. She knows there are things out there that are not human. She has been running from someone she thought was just a normal guy, Brandt, since she was 17. She escaped him but lost her parents and anyone she gets close to. Perhaps a fallen angel will be able to end her misery once and for all. What starts out as seduction to get the Fallen to help her get rid of Brandt is only the beginning of a wild ride with stormy sex, Death Angels at her door, a hellhound and dubious witches. And a Fallen who finds his redemption, an opening back into heaven that he just might not want now that he has found heaven on earth.
ANGEL IN CHAINS is fantastic from word one to the end. It is filled with unlimited action as well as the opening of wary hearts who find themselves in this unusual situation. Both Az and Jade believe in the beginning that they are using the other, he to receive redemption, she to end the misery that Brandt has cause her. But in the end the Fallen Angel makes the right choice with the help of a witch who just doesn't want hell to be on earth. A fascinating mixture of characters and some funny dialog adds to the whole wonderful mix. The author [Cynthia Eden] even has you sympathizing with the bad guy in the end, which shows how amazing her ability with words is. ANGEL IN CHAINS will go into my read again pile while I look for past The Fallen> and wait for more to come.
SUMMARY
As a fallen Angel of Death, Azrael is cursed to walk the earth alone in search of redemption. One night, as he wanders the streets of New Orleans, he discovers a woman surrounded by panther shifters. No longer able to contain the anger simmering within, Az summons his dark powers and attacks, determined to protect this innocent human from certain death.
Only Jade Pierce is no delicate flower. She's spent years learning to survive and fight the evil forces sent by her ex-lover who refuses to let her go. But after seeing Az in action, she figures she could use a little supernatural help. And so she plans a course of seduction guaranteed to arouse his interest and his angelic passions. . .
---
What do you think about this review?
Comments
No comments posted.

Registered users may leave comments.
Log in or register now!