"Strong characters, vivid emotions and explosive chemistry -- DOWN FOR THE COUNT has it all!"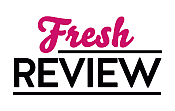 Reviewed by Annie Tegelan
Posted December 1, 2012

Christine Bell starts DOWN FOR THE COUNT with a bang! It's Lacey Garrity's wedding day and she discovers the worst betrayal ever -- her groom and her bridesmaid are in the reception hall closet doing the dirty. With good reason, Lacey flees her own wedding on the back of her best friend's older brother's bike where she can wallow in her misery. However, Galen Thomas isn't about to let her be alone when she is hurting so bad. Soon, they discover that there is something between them despite the fact that they can't act upon it. So instead, what they do is head off to Puerto Rico where Lacey's honeymoon was supposed to be and just learn to forget what was done to them and allow freedom to ring!
As my first novel by Bell, I was immediately ensnared by the story and felt an immediate kinship with Lacey's character. What woman wouldn't sympathize with what she first experiences? With such a strong start to the story, I definitely had no qualms about diving right into this book. Strong characters, vivid emotions and explosive chemistry -- DOWN FOR THE COUNT had it all!
Another fantastic aspect of this book is Bell's humor. Some pages had me laughing out loud! So unique in her voice, I felt that Bell's personality definitely showed in her work and I am so glad to have found a new author for me to explore. I DARE YOU to read a Christine Bell book. You won't be disappointed!
SUMMARY
Truth or dare…
When Lacey Garrity finds her groom in flagrante delicto in the reception hall closet with her bridesmaid, she's saved by her best friend's older brother—childhood tormentor, crush, and boxing bad boy Galen Thomas. Galen's solution is both exciting and dangerous. What better way to forget the mess of her life than go on her honeymoon with a hot guy who can't promise anything beyond today?
…or TKO?
Galen had been counting on Lacey's wedding to put her out of reach—and out of his mind—once and for all, but their steamy Puerto Rican escape is testing all his boundaries. Now that Lacey's embracing her inner bad girl, Galen is tempted to throw in the towel and claim her for himself. But with the biggest fight of his career on the line and an important business merger threatening to derail Lacey's resolve, their romance might be down for the count before it even begins.
---
What do you think about this review?
Comments
No comments posted.

Registered users may leave comments.
Log in or register now!