"What do you do when the face in your mirror does not match the face in your memory?"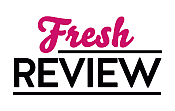 Reviewed by Tanzey Cutter
Posted December 1, 2012

Lizette Henry is shocked when the face she sees in her mirror one morning does not match the face she has in her memory. When she looks closer, she's able to discern faint facial surgery scars. As she searches her memory for the reason, she finds she can't recall the past several years of her life. And everything she checks in her home only goes back three years, as if the person she'd been in her early life had ceased to exist. Whenever she forces herself to search her mind, strange memories flash in her brain triggering blinding headaches and nausea. Is she being paranoid? Lizette's instincts tell her no, especially when she's able to perform unusual tasks. How does she know to look for hidden listening devices, learn evasive driving skills, how to spot a tail and lose it, and know about burner phones and bugs in cell phones?
Even though Xavier has been conducting covert surveillance of Lizette for the past four years, he's not seen her in person during that time. What he hears in his planted devices has him believing Lizette's mind block is weakening and she's going to be in real danger very soon. To protect her, he has to make contact, but will she trust him to save her life? And will she also remember who he is and what they meant to each other before?
With her memory slowly returning and unknown assassins relentlessly in pursuit, Lizette soon learns she has no one but Xavier to rely on for help. But she doesn't understand why she's so attracted to him, when she's not sure how much she can trust him. As the chase continues, more facts become clear. Lizette and Xavier are dealing with an escalating conspiracy that could have devastating results.
Linda Howard's SHADOW WOMAN is a fast-paced, intricately detailed romantic suspense that fans of hers will thoroughly enjoy. Characterization is realistic and the plot exciting to the point readers won't want to put it down until the extraordinary conclusion. A highly recommended novel.
SUMMARY
Lizette Henry wakes up one morning and makes a terrifying discovery: She doesn't recognize the face she sees in the mirror. She remembers what she looks like, but her reflection is someone else's. To add to the shock, two years seem to have disappeared from her life. Someone has gone to great and inexplicable lengths to keep those missing years hidden forever. But the past always finds a way to return.
Strange memories soon begin to surface and, along with them, some unusual skills and talents that Lizette hasn't a clue about acquiring. Sensing that she's being monitored, Lizette suddenly knows how to search for bugs in her house and tracking devices in her car. What's more, she can elude surveillance—like a trained agent.
Enter a mysterious and seductive stranger named Xavier, who claims he wants to help—but who triggers disturbing images of an unspeakable crime of which Lizette may or may not be the perpetrator. With memories returning, she suddenly becomes a target of anonymous assassins. On the run with nowhere to hide, Lizette has no choice but to rely on Xavier, a strong and magnetic man she doesn't trust, with a powerful attraction she cannot resist. As murky waters become clear, Lizette confronts a conspiracy that is treacherous and far–reaching and a truth that, once revealed, may silence her and Xavier once and for all.
---
What do you think about this review?
Comments
No comments posted.

Registered users may leave comments.
Log in or register now!