"A stubborn woman finds both the murderer she seeks and lasting love."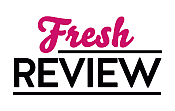 Reviewed by Kay Quintin
Posted November 24, 2012

Roberta Tryon's father has been murdered and the fields and barn destroyed on their farm. Devastated, she is determined to put the ranch back together again and find her father's murderer. Moving from Virginia 5 years ago under protest, she longs to go home where she has family and friends. If she only hadn't shot Nate Dolan, thinking he was one of the 7 masked men who attacked them and killed her father, things would have gone according to plan.
Unable to be moved after the near fatal shot, Nate is being cared for by Roberta in her father's bedroom. It takes his nightmares to convince her he is not the perpetrator. He is not wearing a mask and it becomes clear through his mumbling that he is there to help when he saw the fire. Spending the last few years searching for his brother's murderer, his ranch has been neglected by him and turned over to a foreman to run. Forced to stay until able to move to his own ranch, the rich and extremely handsome cowboy begins to have serious thoughts about the beautiful woman who has recently captured his attention. Together they join forces as Roberta's life is threatened as well. With 3 men all vying for her hand, Roberta can see only one man for her, even though she vows not to marry until the killer is found. Nate finally looks in his own back yard for possibilities in solving this mystery. Roberta's heart is on the way to healing with her gorgeous cowboy at her side.
Strap yourself in for a wild ride with this cowboy and the stubborn love of his life. From the gentile life of a lady to a determined rugged country woman, this lady fits the bill. Your interest will stay peaked with mystery and excitement throughout. I thoroughly enjoyed HEART OF A TEXAS which has a little of everything including plenty of romance and adventure. A must read and great western tale of Texas.
SUMMARY
In The Wrong Place...
Roberta didn't mean to hurt anyone. But the night the masked bandits raided her ranch, it was hard to tell friend from foe. She didn't know Nate Dolan was only trying to help when she shot him in the chest. And when he offers to help her catch the culprits, she only feels guiltier. The absolute least she can do is nurse the rugged cowboy back to health...
With All The Right Moves...
Nate has been on the vengeance trail so long, he nearly forgot what a real home looked like. And Roberta is mighty fine incentive to stay put for a while C even if she has a stubborn streak as wide as the great state of Texas. She might be convinced she's healing the wound in his chest, but neither of them known she's also soothing the hurt in his heart.
---
What do you think about this review?
Comments
No comments posted.

Registered users may leave comments.
Log in or register now!