"The Mystery of the Chattan Curse Contiues..."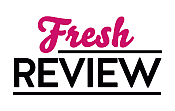 Reviewed by Jessica Dunn
Posted November 24, 2012

In Scotland 1632 Charles Chattan was a young man and did as so many are want to do and succumbed to young love. Charles took his sweet love and hand fasted Rose of Lach Awe. Unfortunately Charles' life wasn't his alone, as common in the times his father arranged an advantageous marriage for Charles and Rose was abandoned. Rose was heartbroken and pregnant and on the day of Charles' wedding Rose killed herself. Rose's mother Fenella having a "gift" placed a curse on Charles and all the Chattan men , any who falls in love will die, then she threw herself on her daughter's pyre sealing the curse for all times.
Almost two hundred years later Harry Chattan arrives in Scotland searching for information about Fenella. Harry is on a serious mission to save his brother Neil who is dying as a result of the Chattan Curse. Harry travels to the small town where it all started to find a witch to help break the curse before it's too late and his newly wed brother dies. Harry searches the town frantically and is shocked to receive a note telling him when and where to meet and its signed Fenella.
Portia Maclean is used to caring for her family and herself. Portia's father was gone most of her life and even when he was home he wasn't much of a father. Portia's mother may be living with her but she tends to live for herself and expects everything to be given to and done for her, which explains why Portia now finds herself in a dreary rundown home in a small town in Scotland. Portia is struggling to keep a roof over their heads and even if the roof they have is currently leaking it is all they have and she will do whatever needs to be done to keep them from losing it. Portia performs most of the household tasks and now finds herself in the leaking attic placing buckets about to prevent further damage. Suddenly a mysterious cat appears and knocks a fascinating book into Portia's grasp. Portia explores the strange book that has unusual recipes and odd poems. Portia is unsure about the book but she begins to think it contains spells; maybe there is something that will help her save her family within those pages.
THE SCOTTISH WITCH is the second book in Cathy Maxwell's Chattan Curset Series. The story picks up right where the last book, Lyon's Bride left off. Neil and Thea are married, expecting a child and Neil is slowly dying. I enjoyed this book even more than the first. THE SCOTTISH WITCH is a much faster paced story than Lyon's Bride. I was glued to the page and couldn't wait to find out if Harry would find the much needed witch and where Portia would fall into the picture. Maxwell does a great job of not revealing too much at once, this is one mystery that isn't so easy to solve in fact I don't think we will have the complete mystery and Chattan Curse solved/broken until the end of the series.. I recommend that this series be read as a whole as I'm sure it was intended from beginning to end. Even though the mystery isn't over THE SCOTTISH WITCH brings us much needed information about the backstory and of course we get Harry's story. Now we just have to wait for the third and final book to bring it all together for what I'm sure will be an amazing finale.
SUMMARY
Every woman has her dreams
Portia Maclean believes she is beyond love and marriage. Then one moonlit night, while attempting a daring masquerade in a desperate bid to protect her family, she finds herself swept off her feet by a powerful stranger. His very touch makes her long for much more. But what will he do when once he discovers she has betrayed him? Every man has his demons
Harry Chattan is fighting for his family-their honor and their lives. For two hundred years the Chattan men have been destroyed by love.and now he's come to Scotland on the hunt for a witch who can break the legend's curse. Instead he finds himself bewitched by the tantalizing Portia. Determined to right legendary wrongs, Harry has vowed to fight the demons that torture him.
But will that battle destroy her as well?
---
What do you think about this review?
Comments
No comments posted.

Registered users may leave comments.
Log in or register now!