"Her visions have led her straight to her destiny"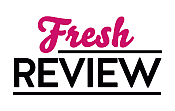 Reviewed by Annetta Sweetko
Posted November 2, 2012

FEAR THE DARKNESS is the continuing saga of the Guardians of Eternity. Vampires and Weres have joined together, though not always peaceably, to try to destroy the evil Demon Lord once and for all ... if they can. If they do not succeed in this quest it is feared that chaos will reign with the Demon Lord Master of all.
Cassandra is a full blooded Were and a prophet. Held almost since birth by the dark demon Lord, only recently rescued by the cur Caine, Cassie is being led by the visions she cannot control. Caine, who miraculously turned into a full- blooded Were during Cassie's rescue, is honor bound to protect her.
Unsure of this new world and its dangers Cassie must rely on a man, or rather Were, that she is unsure she should trust, especially with the unknown flood of feelings that come over her every time he is near. Caine is sure she is his mate but knowing the circumstances of her life he is unwilling to pressure her to become his immediately. Even if the world as they know it could be coming to an end, he is hoping there is time to get to know each others and for her to trust and possibly love him.
FEAR THE DARKNESS is a fast paced, action filled story, with a number of past characters from the series returning to continue their fight against evil. Cassie and Caine are a perfect match for one another and it was fun to watch as she acclimated herself to the outside world and Caine learned what it means to be a full-blood Were.
If you are into dark, handsome otherworldly heroes and beautiful, brave heroines, with a lot of action and deep sizzling love scenes, then FEAR THE DARKNESS as well as the other Guardians of Eternity books, is a must read. Ms. Ivy writes a story that will keep you captivated, unable to let go until the final page, and then leave you hoping for more.
SUMMARY
Beautiful Cassandra is a Were, a prophet both vulnerable and
defiant, blessed with visions that portend the fate of the
world. A rare and delicate creature, Cassie must be
protected at all costs. Enter Caine, a powerful cur turned
pure-blooded Were whose recent tangles with a demon lord
have left him in serious need of redemption. Caine is
duty-bound to keep Cassie out of danger-and that means
resisting his potent urge to seduce her.As Cassie's
mysterious visions lead them in and out of danger, Caine
believes he has found his true mate, thewoman with whom he
is bound for all eternity. Cassie is both charmed and
frightened by Caine's magnetism, and unsure if he-or her
feelings for him-can be trusted. But Cassie can't afford to
doubt Caine now. A deadly enemy bent on destruction is
closer than they realize-and only they can keep chaos from
ruling the world.
---
What do you think about this review?
Comments
No comments posted.

Registered users may leave comments.
Log in or register now!