"A wonderful story full of small town holiday cheer yet tugs at your heartstrings."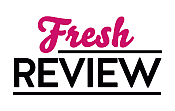 Reviewed by Maria Munoz
Posted October 29, 2012

We celebrate holidays in different ways that remind us of what matters... love, family, and friends. One treat I enjoy is reading holiday themed stories that bring the celebrations and challenges associated with the holidays to life. A FOOL'S GOLD CHRISTMAS is a wonderful story full of small town holiday cheer yet tugs at your heartstrings as a family tries to heal old wounds.
Evie Stryker was dragged to Fool's Gold by her family to recover from an injury that stopped her dancing career in its tracks. She is temporarily teaching dance classes as her leg heals. She's determined to get out of Fool's Gold ASAP and until then avoid her family as much as possible, particularly her mother. Evie was conceived during an ill-advised one nightstand her mother had while grieving the loss of her husband. Evie has always felt separate from her family as the youngest, the only daughter, and the child her mother never wanted. Evie knows her mother and brothers are trying to mend their family but isn't sure she can trust them enough to believe they love her; the risk of being rejected again is too great. No matter how hard she tries though, she's getting sucked in by her family and the town they love... especially when she agrees to stage Fool's Gold's winter festival.
Dante Jefferson has been dragged to Fool's Gold by his business partner, Evie's brother Rafe. He's not thrilled with all the noise coming from the dance studio upstairs but is willing to put up with anything when he gets a glimpse of Evie; the attraction is instantaneous. What starts as friendship evolves into friends with benefits. Can these two reluctant Fool's Gold residents find a future together?
SUMMARY
The unrelenting cheer in Fool's Gold, California, is bringing out the humbug in dancer Evie Stryker. She learned early on that Christmas miracles don't happen, at least not for her. And this year seems like no exception. An injury has forced her to return to the family fold, no matter that they're estranged. She won't add to the awkward scenario by being seduced by the bad–boy charms of her brother's best friend, the last man she should ever want to date. Even when she's recruited to stage Fool's Gold's winter festival, she vows to do as promised, then move forward with her life anywhere but here.
Jaded lawyer Dante Jefferson is getting used to the backwater town he now reluctantly calls home, but the pounding of little dancers' feet above his temporary office is more than any man should have to take! When he confronts their gorgeous teacher, he's unprepared for the attraction that sears him down to the soul. Evie is his best friend's sister–off–limits unless he's willing to risk his heart. Dante has always believed that love is the most dangerous force in the universe, but that was before he had to reckon with the magic of a certain small town, where miracles do seem to happen....
---
What do you think about this review?
Comments
No comments posted.

Registered users may leave comments.
Log in or register now!