"A fantastic world of magic and romance"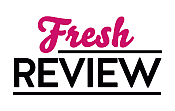 Reviewed by Annetta Sweetko
Posted October 19, 2012

In HUNTER'S SEASON, Xanthe, an assassin for the Dark Fae, returns from a mission in Chicago to her homeland Adriyel after completing a mission for her boss. Unfortunately in the completion she was compromised and will be unable to go undercover. Her duties as assassin for the Queen's mate, Chief of Security Lord Tiago Black Eagle, are at an end. On top of that she accidentally brings home a little kitten, who turns out to be a Wyr, a little girl who can change into a cat. Also with her from Chicago is a set of tarot cards that are filled with magic, which she promised to return to the proper temple, as soon as she figures out which God they belong to. She is forgiven for the kitten and for being compromised, and named to be a palace guard with the Americanized Fae Queen Niniane. She also finds that her duties bring her in contact with the handsome chancellor.
Aubrey Riordan is chancellor for the queen despite the fact that his wife was involved in an assassinate attempt in his name but luckily the plot was foiled. He had no knowledge of the plan and after investigation was exonerated. Her family is not happy and plans to sue Aubrey but the queen quickly cancels the suit, though the chancellor had hoped to hear what "evidence" they claimed to have. A short time later he is attacked and barely survives.
It is decided that he is to recuperate at Xanthe's cottage, since it is very isolated, while Tiago puts his best people to investigating. No one is to know they are there. It doesn't take long for the tiny sparks that were dancing around come to a full on flame.
I really was delighted with HUNTER'S SEASON. Usually Fae books are more uptight, especially the Dark Fae, with heads rolling at a wrong word or look. This world was more Americanized, though it is set in land of the Fae, in more primitive homes and weaponry. I really liked the way the author had Xanthe and Aubrey dancing around each other until it was time to stop dancing around and dance with each other. Thea Harrison wove a fantastic world with a warm and sometimes scorching romance in a very out of the ordinary setting. I hope to read more of these stories from her.
SUMMARY
As a palace guard and assassin for the Dark Fae, Xanthe always wore a mask, hiding her emotions to do her duty. But when her identity is compromised, she trades undercover work for guarding Queen Niniane—a position that often brings her in contact with Chancellor Aubrey Riordan.
Aubrey's trust is shattered. A year ago his wife tried to assassinate their new queen in his name, a betrayal of everything he believes in. And now an attack on his life is proof the dark conspiracy is not yet over. Although injured and weak, Aubrey can't help but be drawn to this shy assassin and loyal protector. Xanthe is everything Naida wasn't, and the passion she stirs in him is something he thought had long passed him by.
Warning: Take a man recovering from an assassination attempt, the assassin sworn to protect him, add in a magical Tarot card deck and an isolated cabin, and watch the sparks fly!
---
What do you think about this review?
Comments
No comments posted.

Registered users may leave comments.
Log in or register now!