"With danger, intrigue and a heady dose of romance, Harrison shows how love can truly heal all."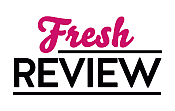 Reviewed by Annie Tegelan
Posted October 4, 2012

Thea Harrison delivers a stellar HEA for two secondary characters in the Elder Races series. Xanthe, the assassin for the Dark Fae first introduced in Devil's Gate and Chancellor Aubrey Riordan from Storm's Heart come together to create a sweet, yet sizzling romance that will be sure to melt readers.
Xanthe's identity has been revealed. As a result, she is no longer able to go undercover. However, Queen Niniane enjoys her quiet strength and skill so much that she wishes her to be a palace guard. When Xanthe agrees, she finds herself thrust into the presence of Chancellor Aubrey Riordan, an intimidating figure with his long dark hair and elfin features.
Audrey has yet to learn how to trust after he suffered from a brutal betrayal by his wife. In HUNTER'S SEASON, it seems as though those bitter feelings still remain. In an attack that almost takes his life, Aubrey finds himself in the home of the shy assassin where he is to stay until fully healed. Their time together brings their chemistry to his attention and Aubrey finds that he can no longer deny the attraction that he feels for Xanthe.
While the beginning is a little slow, Harrison delivers a beautifully bloomed romance between two vastly different characters. Their romance builds slowly, in a manner so sweet that readers may be surprised by the amount of attention Harrison puts on the romance. But it is something that I have to appreciate since authors don't do it as much, especially in a tightly-written novella.
There is a satisfying conclusion to the tarot cards and a sweet acknowledgement to Mouse, who brings more tenderness to the short story. Overall, HUNTER'S SEASON hit all the right spots for me as a romance reader. With danger, intrigue and a heady dose of romance, Harrison shows how love can truly heal all.
SUMMARY
As a palace guard and assassin for the Dark Fae, Xanthe always wore a mask, hiding her emotions to do her duty. But when her identity is compromised, she trades undercover work for guarding Queen Niniane—a position that often brings her in contact with Chancellor Aubrey Riordan.
Aubrey's trust is shattered. A year ago his wife tried to assassinate their new queen in his name, a betrayal of everything he believes in. And now an attack on his life is proof the dark conspiracy is not yet over. Although injured and weak, Aubrey can't help but be drawn to this shy assassin and loyal protector. Xanthe is everything Naida wasn't, and the passion she stirs in him is something he thought had long passed him by.
Warning: Take a man recovering from an assassination attempt, the assassin sworn to protect him, add in a magical Tarot card deck and an isolated cabin, and watch the sparks fly!
---
What do you think about this review?
Comments
No comments posted.

Registered users may leave comments.
Log in or register now!