"High-School Sweethearts Reunite"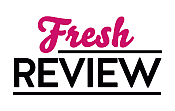 Reviewed by Clare O'Beara
Posted October 4, 2012

Romance Series | Romance Erotica Sensual
A rather short novella, ONCE HER MAN ALWAYS HER MAN tells the story of a returned Marine who meets his sweetheart again.
Luke Dexter, a Marine, attends the Sybarite Club in Texas to join an exclusive dating service. He encounters Rebecca Rainier at the bar. Eleven years previously the pair were high-school sweethearts. They never went further than kissing but enjoyed spending all their time together. Luke was from a military family and enlisted in the Marines as soon as he was allowed. He knew he would be sent to Afghanistan and did not want Rebecca tied to that situation with the attendant risks; so he made no commitment. She wrote letters regularly but they went unanswered.
Now Luke is home and opening a center for recovering injured veterans. Rebecca is running a corporate hospitality firm which is helping to launch the center. Her strong feelings for Luke return immediately, as do his for her. Instead of chiding him for failing to keep in touch, she decides on a fling in the back of his car. We are left in no doubt that the two will take up their relationship.
While the past of the characters is described, the story we are shown essentially takes place during one night. I missed having the chance to explore the lives of the two people during those eleven years they were apart. Rebecca comes across as a strong woman who knew the man she wanted first time around and saw no reason to change her mind. Some of the pressure on soldiers serving abroad is also described, and the difficulty for those leaving sweethearts behind.
This tale would appeal to those wanting a quick read. The author has shown an excerpt from Rebecca and Luke's lives and it should be enjoyed on that basis. They do come across as being a good match for each other and if the author writes more books in a similar setting it would be good to see them as walk-on characters.
SUMMARY
Fulfilling a favor and executing a business plan, Luke Dexter arrives at Dallas' Sybarite Club for a one-night stand. He never imagined he'd come face to face with the woman he left behind a decade earlier.
Rebecca Rainier fell in love with Luke Dexter in high school and was crushed when he dumped her to join the Marines after 9/11. Set up on a 1Night Stand by her business partner, nothing could prepare Rebecca for who her date is.
Can Luke and Rebecca bridge the pain of a decade-long abandonment, in one cold Texas night?
---
What do you think about this review?
Comments
No comments posted.

Registered users may leave comments.
Log in or register now!