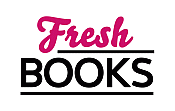 Cuddle up with a great read in November
"13 Bestselling authors get schooled!"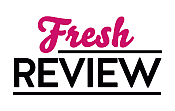 Reviewed by Annie Tegelan
Posted September 21, 2012

AN APPLE FOR THE CREATURE is an anthology comprised of thirteen bestselling authors in both the urban fantasy and mystery genre. The running theme within all stories is supernatural education. Editors, Charlaine Harris and Toni L.P. Kelner have compiled a stellar list of authors including Ilona Andrews, Thomas E. Sniegoski, Faith Hunter, Nancy Holder and many more.
At the top of the list is Charlaine Harris' never-before- published Sookie Stackhouse short story called "Playing Possum". This story has quite a bit of action for its short length. It's Hunter Savoy's birthday and Aunt Sookie has made some cupcakes to deliver to his school so he can celebrate with his classmates. However, the school's secretary has her own personal problem that bleeds into work time. When Sherry Javitts' ex-boyfriend, Brady insists on holding on to their relationship and Sherry turns him down, their break-up soon becomes everyone's problem when Brady comes toting a gun to the school where Sherry works. The threat is high and Sookie has a group of innocents to protect from the line of fire.
New-to-me author, Faith Hunter has a short story in her Jane Yellowrock series entitled, "Golden Delicious". I love anthologies because they give me an opportunity to discover new authors. After reading this short story, I found myself enthralled by Hunter's writing and her world. I will definitely be checking out the rest of the series. The clear standout of this anthology has to be Ilona Andrews' "Magic Tests". Set in Julie's POV, Kate and Julie find themselves waiting at the principal's office. Julie thinks she's in trouble once again, but soon finds out that they have been called in to find a missing student. Instead of Kate nosing her way through the school, Julie takes on the case and with the help of other students, she is able to put her training to the test. Andrews infuses mythology, humor and action, creating a fun-filled short story that is sure to be enjoyed by all.
Overall, AN APPLE FOR THE CREATURE is a great read. With such a vast array of authors from different genres, readers are sure to find at least one story that they can enjoy. The running theme of supernatural education and the presence of apples, as displayed nicely on the cover, ties in all the short stories together. I only wish some of the stories were longer!
SUMMARY
Includes a never-before-published Sookie Stackhouse story!

What could be scarier than the first day of school? How about a crash course in the paranormal from Charlaine Harris and Toni L. P. Kelner, editors of Home Improvement: Undead Edition? Your worst school nightmares—taking that math test you never studied for, finding yourself naked in school assembly, not knowing which door to enter—will pale in comparison to these thirteen original stories that take academic anxiety to whole new realms.

In #1 New York Times bestselling author Charlaine Harris's story, "Playing Possum," Sookie Stackhouse brings enough birthday cupcakes for her nephew's entire class but finds she's one short when the angry ex-boyfriend of the school secretary shows up.

When her guardian, Kate Daniels, sends her undercover to a school for exceptional children, teenaged Julie learns an all-new definition of "exceptional," in New York Times bestselling author Ilona Andrews's "Magic Tests."

For those who like fangs with their forensics, New York Times bestselling author Nancy Holder offers "VSI," in which FBI agent Claire is tested as never before in a school for Vampire Scene Investigation.

And in New York Times bestselling author Thomas Sniegoski's "The Bad Hour," Remy Chandler and his dog Marlowe find evil unleashed in an obedience school.

You'll need more than an apple to stave off the creatures in these and nine other stories. Remember your first lesson: resistance is fruitless!

Includes stories by: ILONA ANDREWS, AMBER BENSON, RHYS BOWEN, MIKE CAREY, CHARLAINE HARRIS, DONALD HARSTAD, STEVE HOCKENSMITH, NANCY HOLDER, FAITH HUNTER, TONI L.P. KELNER, MARJORIE LIU, JONATHAN MABERRY, THOMAS SNIEGOSKI
---
What do you think about this review?
Comments
No comments posted.

Registered users may leave comments.
Log in or register now!