"breathtaking romance and exhilarating crime novel in one sizzling package"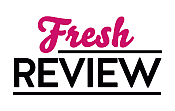 Reviewed by Jessica Dunn
Posted September 14, 2012

Pepper Yates has been in hiding for the last two years as the shy and timid Sue Meeks. Pepper and her brother Rowdy are wanted by local thug, Morton Andrews whom they used to work for at his club. A journalist leaked a story the Rowdy witnessed the murder of a city commissioner. The journalist turned up with his throat slit and Pepper and Rowdy have been running since. Pepper hasn't minded so much, her brother protects her and has provided for her but she does get lonely. It doesn't help that her new neighbor is smoking hot and persists in flirting with her. He is way out of her league, so why won't he leave her alone, worse yet why doesn't she want him to stop?
Detective Logan Riske is deep undercover as a construction worker to capture the witness to his best friend's murder. He knows "Sue" is Pepper and if he could just get close enough to her and earn her trust maybe he can bring Rowdy in. Logan has been relentless in his pursuit of Pepper but she continues to give him the cold shoulder. He knows she is interested, each time she peeks up at him her eyes are blazing with fire. Logan decides this is it and he pushes a little bit harder and finally has a little success. Ironically as Pepper begins to open up to him, it's Logan that is drawn to her like a moth to a flame.
Logan and Pepper begin to spend more and more time together. Pepper wishes she could be herself with Logan even though she knows it's not safe. What frightens Pepper more is that she isn't sure which would be worse, losing her life to Morton Andrews or losing her heart to Logan? Meanwhile, Rowdy has been watching his sister and is not pleased by her trusting a stranger. Rowdy is determined to find out who Logan is and what he wants with his sister.
RUN THE RISK is a scorching page turner. The intensity between Pepper and Logan is off the charts. It was thrilling to watch Logan chip away at the wall Pepper had built as a defense mechanism since she was a child. What was more endearing was Logan, to see him a big tough cop be such a teddy bear at heart made me fall in love with him myself. Then there was the mystery of who all were behind the death of the city commissioner and whether or not Andrews would catch up to the Yates family building in the background until you knew there would be some fireworks at the end.
Lori Foster's first book in her Love Undercover series, RUN THE RISK is a breathtaking romance and exhilarating crime novel in one sizzling package. I recommend this book to everyone who likes a good romance, mystery, cop story or just wants to try something new. This was my first Lori Foster book but it won't be the last!
SUMMARY
Nothing can shake a cop from pursuing justice-except a beautiful witness marked for death, in New York Times bestselling author Lori Foster's sexy new series...
When Detective Logan Riske goes undercover to find Pepper Yates, a potential link to his best friend's unsolved murder, he vows to gain her cooperation by any means necessary. But the elusive beauty is more suspicious-and in far more danger-than he expected. And the last thing Logan needs is to start caring for her....
Pepper has spent years dodging the corrupt club owner who will stop at nothing to keep her silenced. She can trust no one, not even the handsome new "construction worker" who's moved in next door. The heat between them is undeniable. But will surrendering to passion bring her the safety she so desires-or will her feelings for Logan draw them both into a killer's crosshairs?
Videos

"Run the Risk" by Lori Foster - Dirty Car Art
"Run the Risk" by Lori Foster
---
What do you think about this review?
Comments
No comments posted.

Registered users may leave comments.
Log in or register now!