"A tension inducing thriller with just the right element of romance."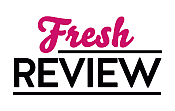 Reviewed by Maria Munoz
Posted September 3, 2012

Detective September "Nine" Rafferty seems to be in the crosshairs of a serial killer who leaves a message on the victims' bodies. One of September's grade school art projects was sent to her with the same message scrawled across it in blood. How did the killer get it? What is his connection to September? Is she his next target? To answer these questions and find the killer before he strikes again, September will have to dig in to her past to find all possible connections.
The first connection is to Jake Westerly, a friend of one of the victims and September's old classmate, a boy who broke her heart. Jake insists he's innocent and September believes him. She'll need to prove it to a team that thinks he should be a prime suspect. She'll also need to figure out how to keep her feelings out of it, even though she still finds him distractingly attractive.
NOWHERE TO HIDE is a tension inducing thriller with just the right element of romance. Picking up some of the threads left hanging in Nowhere To Run, this companion book further develops the serial killer plot as well as the story of the Rafferty family. I find the Rafferty family intriguing and complex, and want to know more about what makes them tick. The villain radiates evil which always makes for a good read. I found myself missing some of the personality quirks from the first book and found this story a little flat in comparison. Still, NOWHERE TO HIDE will keep fans of romantic suspense on the edge of their seats.
SUMMARY
There Are Sins
"Do unto others. . ." Carefully, he carves the words into their flesh. The victims are all young, brunette, pretty. But she's the one he really wants. The others are just a way to ease the rage that has festered for years, until the only thing that calms him is his knife slicing through skin. . .
You Never Live
Detective September Rafferty--Nine to her friends-- recognizes the artwork that arrives in the mail. She created it back in second grade. Now a killer's words are slashed across it in what looks like blood. He knows her. September's investigation leads to her old classmate, Jake Westerly. She wants to believe Jake is innocent. But trusting anyone could be her last mistake. . .
To Regret
Every slight, every slur, he remembers them all. They turned him into a monster, and now they will suffer for it. Starting with September, he'll show them that the past can never stay hidden, and the time of vengeance is at hand. . .
---
What do you think about this review?
Comments
No comments posted.

Registered users may leave comments.
Log in or register now!