"Revenge or Desire...Which Emotion Will Win?"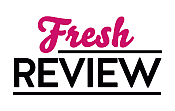 Reviewed by Cheryl Beal
Posted August 21, 2012

Romance | Romance Paranormal | Romance Series
Conlan Shea is a half human half vampire Chancellor -- as a chancellor, he has all the power of a vampire, along with the fangs; but doesn't need blood to survive and can move around in the sunlight. He is a man with a strong sense of honor and justice. Conlan is rebuilding his life after spending two years in prison. He works for the Chancellor for the Coalition and while investigating a crime, he takes the main suspect out of jail in an effort to keep her alive until she is able to testify in her case. The suspect escapes while under Conlan's care and he is imprisoned in her place. Since he's been released from prison, he has been living on the estate of his friend's Rafferty and Joss O' Day and working as head of security.
Kat Karr has been on the run for three years, charged with crimes she didn't commit. She's being tracked by mercenaries hired to track down her and her two nieces, so she is running to Rafferty O 'Day to ask him if he'll offer her young nieces refuge. Kat is shot right outside of the O'Day estate and Conlan and his security force are able to rescue her and her nieces from the mercenaries.
As Conlan helps bring Kat into the estate, he realizes that she is the prisoner who escaped three years ago, sending him to prison. Conlan finds himself warring with his honor and sense of justice as he tries to decide if he should turn Kat over to the Coalition or if they should pick up where they left off three years ago and help clear her name.
SAVAGE REDEMPTION is a fast paced, romantic thriller. The characters are very well developed -- Conlan Shea is a swoon worthy hero, he has such an incredible sense of honor and is ready to do whatever it takes to protect Kat. This books follows book Vampire Vendetta. Alexis Morgan has done a wonderful job bringing the characters to life and I thoroughly enjoyed this book!
SUMMARY
Just when he's getting his life back on track, the woman responsible for ruining it arrives—in jeopardy—on his doorstep.
When gunfire erupts just outside the gates of the O'Day estate, chief of security Conlan Shea is first on the scene. With bared fangs, the half vampire, half human gently turns the wounded victim over only to find himself staring into the exquisite turquoise eyes of the woman who ripped his heart out three years ago.
Kat Karr. The name still evokes such turmoil. One night of fierce passion had cost Conlan his life, his job and his heart. Now she's back, injured and desperate for help. Kat's in real danger, and Conlan is her only hope. With the enemy fast approaching, Kat is running out of time. Suddenly for Conlan, revenge doesn't seem so sweet….
---
What do you think about this review?
Comments
No comments posted.

Registered users may leave comments.
Log in or register now!