"Warren Adds a Bit of Tiguri Mayhem to Her Thoroughly Entertaining World."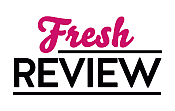 Reviewed by Diana Troldahl
Posted August 21, 2012

Christine Warren explores what happens when there's a new breed in town in ON THE PROWL, the newest book in the Others series (set just after Not Your Ordinary Faerie Tale.)
The ancient but diminishing breed of Tiguri families are working to gain a toe-hold in New York. This means solidifying the undertaking by an arranged marriage between representatives of the two strongest families and coordinating their efforts to place one of their own on the Council of Others.
Saskia Arcos accepts the arranged marriage as her lot in life, fully prepared by her upbringing to be a genuine partner with the man chosen by her family. She knows she weds for the good of the Tiguri, and has known for decades that her mate will be Nicolas Preda. She is eager to get on with the next stage of her life, putting her talents to use to build a strong family in the New World. When someone with Tiguri characteristics targets the head of the Council all that is put into jeopardy. Her intended mate refuses to share information that will protect him and their goals in New York, despite the skills she can bring to the problem. Saskia knows she must take action or forever accept a lesser role in their partnership. She is fully ready to fight for equal inclusion in the life they are building no matter how angry Nic becomes.
Nic Preda is not your average Tiguri. Rather than seeking power, he simply wants to build his business and secure a place for the Tiguri in the Council of Others in New York City. His marriage to the eminently suitable Saskia is simply another necessary step on the path to achieving the goals of his family and the Tiguri legacy. He refuses to countenance any further consolidation of power or expansion of territory no matter what his father's plans. He plans to settle his mate in the home he has made and go on about his business. Those simple plans are thrown into chaos when he becomes the prime suspect in an attempt on the life of the leader of the Council of Others. If steps aren't taken the Tiguri will be thrust out of New York long before acceptance by the Other breeds.
Christine Warren brings her blend of humor, romance and thrilling mystery to ON THE PROWL. I always enjoy visiting her take on New York City and especially hanging out for a time with the circle of friends the women who have mated with Others have built. You can depend on Warren for solid entertainment in a world that will never grow old, no matter how many books she adds. The book following ON THE PROWL, Drive Me Wild will be published November, 2012.
SUMMARY
Most girls would throw a fit if their parents tried to set up an arranged marriage for them. It's so outrageously old-fashioned—even for a Tiguri family, members of a fierce race of shapeshifting weretigers. But Saskia isn't getting her claws out just yet. She'll go through with this marriage to help unite two powerful families—and because her husband-to-be Nicolas Preda is the sexiest, hunkiest, and only man she's ever wanted…
Of course, marrying an alpha male like Nic comes with its share of danger. As leader of his Streak and head of a global corporation, Nic and his new fiancée must take their places in the jungles of Manhattan—and the local Others seem to have a strict "no pets" policy. In fact, the Council seems to think the Tiguri are at the root of all their problems, including an attempt on the life of its leader. If Nic hopes to protect his name and his mate, it's hunt or be hunted—and he can't do it alone. But if anyone can bring out the beast in him, it's the sexy, savage tigress he's sworn to love…
---
What do you think about this review?
Comments
No comments posted.

Registered users may leave comments.
Log in or register now!