"A first rate paranormal thriller pitting good versus evil, angel versus demon"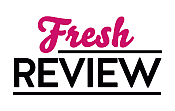 Reviewed by Cheryl Beal
Posted August 14, 2012

Luciana Rossetti is a mesmerizing Italian beauty -- flowing, dark locks; pale, luminescent skin; glowing, green eyes -- a woman who can bewitch a man with a mere smile. Luciana has lived in Venice for hundreds of years. A deal made with the Devil 250 years ago has allowed her to enjoy the finest things in life, while making just one sacrifice a year. She is a rogue demon.
Brandon Clarkson was a Detroit police officer working under- cover when he was shot and killed. As Brandon was dying, he prayed to the Archangel Michael asking for his protection and rather than death being the end, it was just the beginning for Brandon. He is a Guardian working for the Company of Angels.
Luciana has been steadily performing more demonic acts, drawing the attention of the Angels and Brandon is sent to Venice to capture her and bring her back to America. Neither Luciana nor Brandon expects the instant connection they seem to have -- after first seeing each other; they pop up in each other's dreams -- while sleeping and awake. Brandon chases Luciana across Venice as they are drawn ever closer.
THE DEMONESS OF WAKING DREAMS is a first rate paranormal thriller pitting good versus evil, angels versus demons. Brandon is the perfect hero -- dark, brooding, tattooed, and slightly flawed. Luciana is definitely a bad girl, but she has some good qualities hidden under that evil exterior. Stephanie Chong did a fantastic job of describing Venice, it felt like I was there, wondering through the streets, floating on the canals. Don't miss THE DEMONESS OF WAKING DREAMS, you won't regret it!
SUMMARY
COME, SLEEP.
COME, DREAMS.
COME, DARKNESS.
Ex-cop Brendan Clarkson is an angel with an edge. His tough exterior is the perfect camouflage for his job-hunting down the most dangerous criminals on earth. A self-reliant and demanding lone wolf, Brendan is the perfect angel to track and capture demoness Luciana Rossetti.
Beneath the surface of Luciana's cool, green-eyed beauty lurks the heart of a malevolent killer. In the winding streets of Venice, she lures Brendan into her dark world of pleasure.
They are perfectly matched. Angel and demon.
Man and woman. But only one can win the battle
of wills, of strength and of desire.
---
What do you think about this review?
Comments
No comments posted.

Registered users may leave comments.
Log in or register now!