""They were strangers, friends, husband and wife.""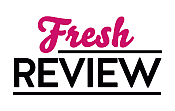 Reviewed by Clare O'Beara
Posted August 4, 2012

Inspirational Romance | Romance Series | Romance
The more I read THE RANCHER'S SECRET WIFE the more I liked it. What could have been a fairly ordinary tale of a hurried Vegas wedding is lifted by the fact of the new husband's serving overseas and coming home injured. This is the third in a series but reads well as a standalone.
Reese Cooper married a pregnant young lady in a spontaneous act of gallantry. She had been abandoned by her gambling long-term boyfriend and had no family to fall back on. Reese was about to be posted to Afghanistan and thought that if something bad happened to him, some good should come of it. With no dependents he could put his new wife down for an insurance payout. The intention was that if he came back safely, they could annul the marriage and each start afresh. They married quietly in Las Vegas and he never told anyone.
Cheyenne Jones isn't sure if she's entitled to the name Cooper, but she turns up in the ranching town of Dawson because the soldier she wed and wrote to regularly has been seriously injured, and she wants to see if he is okay. She has no intention of staying, but with no place to call home and a baby a couple of months away, it just seems easier to accept the townsfolk's offers of help. She smartens up an old hairdressing and barber's salon but doesn't enlighten anyone as to her circumstances, guessing that Reese might now be embarrassed.
Reese has been blinded and suffered an arm and spinal injury. He also suffers from PTSD and flashbacks to combat. His life on the family ranch has changed utterly and he doesn't think he can support himself, let alone a lovely young wife and child, so he introduces Cheyenne as a friend. Brave enough not to give in, he is doing physical therapy and accepting help in sorting out everything from furniture to clothes to food in order that he can live as independent a life as possible. Turns out he is better off in his own apartment, as dropped toys or moved furniture in the family ranch house are potentially dangerous for him. But he can't drive.
Neither Reese nor Cheyenne wants to be a burden, but as the weeks go by they get to know each other and their strengths come into focus, not their weaknesses. Cheyenne has worked two jobs for ten years; she's not afraid of hard work. Reese organizes his brothers to put simple systems in place so he can feed the horses, deliver a foal and help out around the corrals. Before too long he's even riding his trusted quarter horse, whose eyes work perfectly well. Cheyenne gives her husband a haircut and shave, in the most intimate moment they have ever spent together. She is dreading the baby's birth, because then the marriage will be annulled. But the pregnancy has not been easy and pre- eclampsia forces her to admit she can't cope alone. Reese's instincts take over and suddenly he has to be strong and capable for the two of them.
Brenda Minton has given us strong characters with a depth of heart and scope for the future. Reading their separate struggles, we have to admire their stubborn independence and wish them well. Minton says that in the books preceding THE RANCHER'S SECRET WIFE Reese was always the good guy, taking in strays, giving a helping hand, and she felt that his actions here were exactly in character. She has explored the routes taken by recovering veterans and added plenty of fine details.
SUMMARY
After knowing the woman for all of three hours, soldier Reese Cooper married waitress Cheyenne Jones. She was pregnant and scared, alone in Las Vegas—and he was about to ship out on a dangerous tour of duty. But months later, Reese comes home to Dawson, Oklahoma, no longer the strong cowboy who vowed to help Cheyenne. Shrapnel and a guarded heart changed everything. But with a wife and baby counting on him, Reese is about to learn what real courage is all about.
---
What do you think about this review?
Comments
No comments posted.

Registered users may leave comments.
Log in or register now!