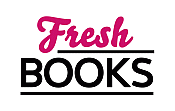 Summer reads begin in June!
Brenda Minton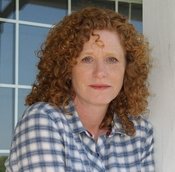 Brenda Minton lives in the Ozarks where she enjoys spending as much time as possible on her front porch drinking coffee. She calls it her 'office.' Life is never dull, not with three children, a few extras from time to time, four dogs, a cow and the mules next door.
In her spare time Brenda is a pastor's wife and works with children in their church.
As for writing, it is a dream she's had since childhood. First she wanted to be a jockey, and then an author. She's definitely not a jockey! She hopes you'll agree that she's much better suited to her career as an author.
Log In to see more information about Brenda Minton
Log in or register now!
Series
Mercy Ranch
Books:
Earning Her Trust, May 2022
K-9 Companions # 5
Mass Market Paperback / e-Book
Her Christmas Dilemma, December 2021
Mass Market Paperback / e-Book
The Cowboy's Holiday Blessing and An Aspen Creek Christmas, November 2021
Mass Market Paperback / e-Book
Her Small Town Secret, June 2021
Mass Market Paperback / e-Book
The Rancher's Holiday Hope, December 2019
Mercy Ranch
Paperback / e-Book
Western Christmas Wishes, November 2019
Paperback / e-Book
Her Oklahoma Rancher, June 2019
Mercy Ranch #3
Paperback / e-Book
The Rancher's Christmas Match, December 2018
Mercy Ranch #1
Paperback / e-Book
Reunited with the Rancher, September 2018
Mercy Ranch #1
e-Book
Her Guardian Rancher, January 2017
Martin's Crossing
Paperback / e-Book
Her Rancher Bodyguard, June 2016
Martin's Crossing
e-Book
The Rancher Takes A Bride, March 2015
Martin's Crossing 2
Paperback / e-Book
A Rancher for Christmas, November 2014
Paperback / e-Book
Single Dad Cowboy, May 2014
Cooper Creek
Paperback / e-Book
The Cowboy's Reunited Family, February 2014
Cooper Creek
Paperback / e-Book
The Cowboy's Christmas Courtship, September 2013
Cooper Creek
Paperback / e-Book
The Cowboy's Healing Ways, February 2013
Cooper Creek #4
Paperback / e-Book
The Rancher's Secret Wife, August 2012
Cooper Creek #3
Paperback / e-Book
Christmas Gifts, November 2011
Paperback / e-Book
The Cowboy's Family, January 2011
Paperback / e-Book
Blessings Of The Season: The Holiday Husbandthe Christmas Letter (Love Inspired), November 2009
Mass Market Paperback / e-Book
Rekindled Hearts, September 2009
Mass Market Paperback / e-Book
The Cowboy Next Door, May 2009
Cowboy, #2
Mass Market Paperback / e-Book
A Cowboy's Heart, February 2009
The Cowboy Series #2
Mass Market Paperback
His Little Cowgirl, October 2008
Mass Market Paperback
Trusting Him, August 2007
Paperback