"Another sizzling romance from Lucy Monroe"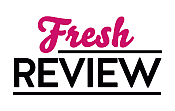 Reviewed by Annetta Sweetko
Posted August 3, 2012

Romance Erotica Sensual | Romance
In NOT JUST THE GREEK'S WIFE, Chloe Dioletis Spiridakou must once again face her ex-husband Ariston Spiridakou to ask for his help with her family's company. Dioletis Industries is again in trouble and her sister Rhea asked her to go to Ariston and ask for help not only to help her save the company but perhaps go as far as saving her own marriage that is faltering under the pressure. It was the second time he had helped the company only the first time he and her father had brokered a marriage contract between them. The marriage ended in divorce after less than three years. Chloe moved on opening up a small art supply/studio in a small town in Washington, as far away from her father and her ex-husband as she could get. The last thing Chloe wants to do is see him and as she had feared she can't resist him and finds herself in his arms again.
Spiridakou will help her but only on his terms after all the billionaire Greek believes she owes him for walking out on their marriage. After she agrees to his proposal, they begin to communicate more and find that there were a number of misunderstandings on both sides that led each to believe the other had "broken" the contract they had agreed to as part of their marriage
Lucy Monroe has another winner in NOT JUST THE GREEK'S WIFE. The characters are all likeable even loveable in the form of Ariston's grandfather, Takis. She lets you watch as Ariston and Chloe work out the past and forge a future together. Her way with words makes you feel as if you are the one on the cruise, drinking lemonade in Rhodes, having dinner in Santorini, walking the ruins of Ephesus or shopping on the streets of Kusadasi, Turkey. She always leaves you satisfied but looking forward to her next great read.
SUMMARY
Dare she defy the terms of her marriage?
Ariston Spiridakou had one reason and one reason only for marrying Chloe: he needed a biddable bride to provide the requisite heir. Yet three years later Chloe's status as good Greek wife is a distant memory-and her defiance has had her cast out of Ariston's life....
Infuriatingly, Chloe now finds herself at Ariston's mercy-but his help comes with a wicked price: the unyielding condition that he won't even consider her request until she's shared his bed...and is expecting his baby!
---
What do you think about this review?
Comments
No comments posted.

Registered users may leave comments.
Log in or register now!