"Damon is serving up a mouth watering dish Helena can't resist....."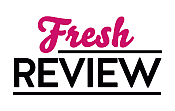 Reviewed by Cheryl Beal
Posted July 30, 2012

Damon Sinclair is a former Marine and owner of Lagniappe's restaurant owner in Allen, Texas. He's signed up for a one- night stand with Madame Eve's service. Helena Blake is Damon's date for the evening. She's a lawyer who doesn't make a lot of time for anything outside of work. She signed up with Madame Eve's service a year ago and this is her first date.
Damon decides to have a little fun with Helena when she shows up at Lagniappe's for dinner. Instead of joining her for dinner, he acts as her server -- flirting and teasing her with each course he brings to the table. Helena suspects the gorgeous waiter may be her date, but even if he's not, she's enjoying the flirting and is enjoying her evening. She finds herself opening up and having fun -- something she hasn't done in a very long time.
PROUD TO SERVE HER is a fun, erotic short story. There isn't a lot of character development, but at 40 pages, it's a nice quick read. I liked the restaurant story line -- with the different courses being described and how Damon used those dishes to seduce Helena.
SUMMARY
Damon Sinclair is a simple Marine with simple needs and after five years of active duty in the sandbox, he's ready to settle down and feed people's souls. But when the rest of his Brothers sign up with the 1Night Stand dating service, the opening night of his new restaurant includes a date with Madame Evangeline's hand picked choice.
Helena Blake has focused her entire life on her education and legal career. But, there must be more to life than legal briefs and the Styrofoam take-out palace decorating the interior of her refrigerator. And finally, a year after signing up for the 1Night Stand service, Eve has found her a date.
Wine is poured, incredible food is served, and sparks fly creating a total seduction of the senses as Damon prepares a birthday celebration that Helena will never forget.
---
What do you think about this review?
Comments
No comments posted.

Registered users may leave comments.
Log in or register now!