"Their lifestyle maybe unconventional but the love they share is exceptionally profound"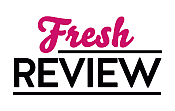 Reviewed by Jessica Dunn
Posted July 24, 2012

The crew is back and working hard on the nursery for Mike and Kate's soon to arrive little one. In true fashion of the crew everyone has got a hand in the remodel and decorating. Morgan wants to be happy for her friend but each time she sees a new little onesie or stuffed animal a part of her breaks a little more. Morgan knows she and Joe will never build their own nursery. Joe's guilt that he can't give Morgan a baby has caused him to pull away from her and all his friends. The crew decides enough is enough and stages an intervention. They have had all the guys tested to see who would be the best donor to aide their friends in making a baby.
To say Morgan and Joe are shocked is putting it mildly, they never thought about creating a baby with one of the crew. Then they decide that they don't want it to be a cold impersonal start to their child, so the crew gifts Morgan with a night of steamy, sensual lovemaking. The love Joe and Morgan share for one another and for their friends is moving. They may have a very unconventional lifestyle but the love they all share is exceptionally profound.
HAMMER IT HOME in true PowerTools style is loaded with off the charts erotic scenes that will leave you breathlessly wanting more. Jayne Rylon has the ability to pack a roller- coaster of emotions into each chapter. The crew faces many challenges in HAMMER IT HOME but whatever happens they will deal with it together. The only criticism I would say I have is I always want more and that is a good thing. Rylon has me hooked and I will be watching her website for the announcement of the next PowerTools book.
SUMMARY
Morgan is happy that her best friend Kate is expecting the crew's littlest member, but helping renovate a room for a nursery is more than she can bear. Baby furniture and pastel paint are a painful reminder that she and Joe can't—and will never—conceive. There's no hiding it from the rest of the close-knit crew, either.
True to their unique brand of love, the gang rallies to find a non-traditional solution to alleviate their friends' suffering. Not with a cold, clinical visit to a sperm donation clinic, but delivering it the old-fashioned way. With a healthy dose of searing passion.
But soon after Morgan's scorching hot night with her husband's four best friends, an accident threatens the life of one of those men. The challenges that lie ahead will test the crew's powerful bond to the limit—and their long-standing promise to take care of each other through good, bad, and sexy times. Whatever it takes…
Warning: Not everything in life turns out as planned, but with love all odds are surmountable. Especially when those odds include five hot construction workers on your side. Contains m/m/f group ménage scenes.
---
What do you think about this review?
Comments
No comments posted.

Registered users may leave comments.
Log in or register now!