""A stunning flashbang suspense thriller filled with non-stop action!"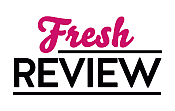 Reviewed by Audrey Lawrence
Posted July 24, 2012

What could FOR WHAT YOU DID TO DESERVE THIS possibly mean? Special Agent Dillon Savich ponders the threatening hand-delivered note he receives at the Criminal Apprehension Unit (CAU) in Washington, D.C., and puzzles over who could have sent it to him and its meaning. Before he can take action on it, the note is quickly dropped from mind as he hears about the near fatal shooting of Federal Judge Ramsey Hunt at his home in San Francisco. Not only is this crime serious, Ramsey is also a long-time family friend of Dillon but also of his wife, Special Agent Lacey Sherlock. They immediate head to the west coast to help with the investigation, along with their precocious and charming five year old son, Sean.
Ramsey is a popular and well-liked judge and the members of the FBI, US Federal Marshalls and San Francisco police quickly form a tight knit group to work together to protect the Judge from further attacks against him or his family while leading a parallel investigation into why the prosecutor in the recently dismissed case against the Cahills has gone missing.
As Dillon recognizes the skills that the very pert and pretty Deputy Marshall Eve Barbieri brings to the investigation, she is partnered with FBI Special Agent Harry Christoff. After the initial sparks and snarky comments, they unexpectedly and quickly form a highly effective working relationship. But, the more they find out about the crimes and the suspect; the more they also find out each other. Both had long standing vows against commitment: would they be inclined to break them? Who is willing to be rebuffed if they try to cross that barrier? Meanwhile, they relentlessly follow up on small accidentally dropped clues and concerns of international espionage are raised. Are they tracking a woman dressed as a man or not? As more murders and mayhem happen, can they solve the case before those they seek to protect become victims? Who will be hit next?
Bestselling author Catherine Coulter has written a considerable number of FBI thrillers and her fans are sure to be happy with BACKFIRE, her latest suspense thriller as a number of previous characters also make their appearances here along with new ones. With its fast paced non-stop action, tight chapters, and realistic and well-crafted characters and settings, it also works well as a stand- alone mystery and is sure to gain Coulter many new fans. I particularly enjoyed the quick and quirky dialogue between the characters and especially enjoyed the rapier wit in the budding romance between Eve and Harry. Hopefully, we will hear more about them in an upcoming book. Meanwhile, BACKFIRE has thrilling quick page-turning action for you to enjoy! Don't miss it!
Learn more about Backfire
SUMMARY
San Francisco Judge Ramsey Hunt, longtime friend to FBI agents Lacey Sherlock and Dillon Savich, is presiding over the trial of Clive and Cindy Cahill – accused in a string of murders – when the proceedings take a radical turn. Federal prosecutor Mickey O'Rourke, known for his relentless style, becomes suddenly tentative in his opening statement, leading Hunt to suspect he's been threatened – suspicions that are all but confirmed when Hunt is shot in the back.
Savich and Sherlock receive news of the attack as an ominous note is delivered to Savich at the Hoover Building: YOU DESERVE THIS FOR WHAT YOU DID. Security tapes fail to reveal who delivered the tapes. Who is behind the shooting of Judge Ramsey Hunt? Who sent the note to Savich? And what does it all mean? Savich and Sherlock race to San Francisco to find out…watching their backs all the while.
---
What do you think about this review?
Comments
No comments posted.

Registered users may leave comments.
Log in or register now!