"Danger and Destiny Collide in Serendipity, New York"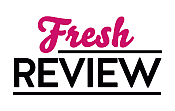 Reviewed by Jessica Dunn
Posted July 10, 2012

New York Times Best Selling Author Carly Phillips' third installment in her Serendipity Series, KARMA convinces even the most skeptical critics that fate is a real possibility.
Liza McKnight is the iconic stunningly beautiful rich girl. She seems to have it all beauty, brains and money. Liza grew up well-off with a family who portrayed picture perfection. There's only one thing wrong about perfection, when you look close enough even the most beautiful diamond has flaws. Liza was raised to keep up appearances but it becomes a challenge for her when her younger brother seems determined to get himself arrested weekly. Each time Liza takes the walk of shame to bail her brother out, she tries to hold her perfect façade together so that Dare, the sexy policeman behind the counter won't see her stumble.
Dare Barron has had a crush on Liza McKnight since high school. Dare has kept his desires from Liza year after year. He has been tormented watching her be taken advantage of by her wreck less brother, Brian. Each time Brian is arrested Liza sashays into the jail and bails him out. Her blind devotion to a seemingly undeserving brother drives Dare insane until he feels he just can't hold back any longer. Dare makes his move and the chemistry between them explodes.
Carly Phillips' KARMA is a wild ride that takes the reader on a journey that has it all. The hero and heroine delve into angst over guilty feelings from a dark night from their past. They begin to explore who they are and their journey to self actualization brings the characters to life. Whether or not Liza and Dare emerge as a pair is part of the fun of anticipation and wonder. I thoroughly enjoyed KARMA, I became invested in this duo and hope to see bits and pieces of what their future holds in upcoming novels from the Serendipity series.
Learn more about Karma
SUMMARY
Police Officer Dare Barron has had a crush on Liza McKnight ever since he was a teenager. But despite his lifelong attraction, the closest he's ever come to interacting with her is watching Liza regularly bail out her brother at the station.
Dare's dark past with Liza's brother, Brian, has always kept him from pursuing her. But suddenly Liza finds herself in need of protection and Dare appoints himself as the man for the job. And while the sizzling attraction between Dare and Liza draws them together, the past that Dare and Brian share threatens to keep the two apart forever.
---
What do you think about this review?
Comments
No comments posted.

Registered users may leave comments.
Log in or register now!