"An engaging story of coming home again and the magic of first love."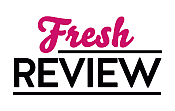 Reviewed by Jessica Dunn
Posted July 3, 2012

The road home is a long one for Travis Tanner all the way from the big city of Phoenix, Arizona to small quaint town of Lonesome Way, Montana. Travis is coming home with a battered soul and bruised heart, oh and with a troubled ten year old stepson.
Travis plans on settling down in his home town, starting a new business and bonding with his son. Back in high school, Travis was the star football player, the guy everyone wanted to be and he was half of the "it couple". "The couple most likely to"... marry have a passel of kids and live happily ever after. Then a case of cold feet had Travis running away from home without turning back.
Unfortunately for the other half of the "it couple" Mia Quinn was left without warning by her high school sweetheart to pick up the pieces. Years later and recovering from the end of a rocky marriage to Peter and a messy break-up of her engagement to Sherriff's deputy Zeke Mueller, Mia is hoping to find peace on LARKSPUR ROAD this summer. Mia has stars in her eyes, Van Gogh's Starry Night to be exact. Mia plans to spend her summer break from teaching middle school enjoying the peace and quiet by sewing. Mia plans to sew a quilt with Van Gogh's Starry Night theme and work on The Bits and Pieces' community quilt for the annual fundraiser.
But plans change for Mia and Travis when they meet again and find they need each other in more ways than one. Travis needs Mia to tutor his son so that he can pass the 5th grade. Mia needs Travis' FBI skills to help keep her and her niece safe when her ex-boyfriend is stalking them. Once Mia and Travis start spending time together they realize that old spark is still there and it becomes too much to resist. Back in Travis' arm Mia finds a love that just may stand the test of time and now that Travis has Mia back in his arms he isn't letting go.
New York Times Bestselling Author of Sage Creek, Jill Gregory creates magic again with LARKSPUR ROAD. Gregory weaves a tale of second chances, coming home and true love that keeps readers on edge from beginning to end. I know I will be re-reading both books again and again while waiting for the next installment of her Lonesome Way Novels.
SUMMARY
Fifth grade teacher Mia Quinn expected a tranquil summer in her hometown of Lonesome Way, Montana, sewing for her quilting group's exhibition fundraiser and caring for her rescued dog, Samson. But all her plans for a relaxing break are thrown out the window when Travis Tanner—the boy who broke her heart in high school—returns to town with his ten year old adopted step-son.
A former FBI agent, the boy Mia once knew is now well over six feet of male muscle—and he still has the power to make Mia lose her train of thought with just a glance. When Travis asks her to tutor his troubled son, Mia quickly discovers that the sparks between them are hotter than ever. As danger comes to Lonesome Way and family secrets come to light, will Travis and Mia realize that love can be even better the second time around?
---
What do you think about this review?
Comments
No comments posted.

Registered users may leave comments.
Log in or register now!