"Heart wrenching tale of coming full circle to find love and acceptance."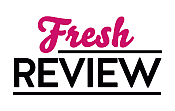 Reviewed by Kay Quintin
Posted July 1, 2012

Dr. Cade Mathis, reputed to be the best neurosurgeon in the state, fought to attain his impeccable reputation. Given up at birth for adoption to a cruel couple resulted in a lonely and brutal upbringing for Cade. Told every day by his adoptive father that he was worthless, Cade gained the drive to succeed to prove it wasn't true. In his position at Texas Hospital in Dallas the upset of his nice tidy world begins when he is confronted by the new perky patient advocate, Sabrina Thomas.
Sabrina is probably the only person at the hospital unafraid of the intimidating doctor. Setting her cap for the gorgeous doctor with short bedside manners, he becomes her sole focus. She is determined to have him for herself.
Sabrina is also adopted and horrendously scarred from the scalding she received as a baby by her biological mother who was on meth. Unlike Cade, Sabrina was adopted by caring, loving parents and learned to overcome the physical and emotional scars. The more Sabrina creates diversions and reasons to approach Cade, the more he is determined to remain aloof. Inevitable kisses begin to change Cade and Sabrina worms under his skin. As dreams and early tragedies are shared, Cade learns their lives are entangled in a way they would never have dreamed and Sabrina is the key to unlocking both his love and ability to move forward with forgiveness for the family he never knew.
WHEN MORNING COMES is a magical tale of finding love and self worth. I found it to be incredibly emotion and unforgettable. The characters are wonderful and the story is so well written it flows to the end long before you are ready for it to end.
WHEN MORNING COMES is a fantastic read that will stay with you for a long time to come. Kudos to the Francis Ray! .
SUMMARY
Dr. Cade Mathis learned early that he was not the son of the man who raised him. His adoptive father, a cruel, bitter man had always been quick to tell him that he was a bastard and an embarrassment to the rich society family whose daughter got pregnant with him. So when Cade received a full scholarship to college, he was only too happy to leave the only home he had ever known behind and never looked back. Now a successful doctor and one of the best neurosurgeons in the state, the only thing he still wants are answers about where he came from. What he doesn't expect to find is Sabrina Thomas, the new patient advocate at his hospital or how this woman will lead him to the family he has been searching for and a love he never expected to find.
---
What do you think about this review?
Comments
No comments posted.

Registered users may leave comments.
Log in or register now!