"The Daughter of the President Finds Herself Plunged into Mystic Mayhem"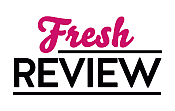 Reviewed by Diana Troldahl
Posted June 21, 2012

In a world gone mad in a modern revival of the dreaded Burning Times of medieval witch hunts Deirdre Sterling, the daughter of the president of the United States walks a thin line supporting her belief in the rights of witches while doing her best not to undermine her mother's position. All the President can do is try not to make things worse. She balances between doing her best to moderate the executions while not losing her hold on power.
Deirdre's tentative efforts take an abrupt turn when she is kidnapped by one of the witches' rights extremist groups and her entire world view is blown apart when she discovers she herself is a witch, and one of great power. Her only guide in this new paradigm is a mysterious stranger who claims she is his, and that her hidden past life memories hold the power to save or condemn the world. Even worse, she and her protector have just 30 days from her Awaking to find a mystical shard that will join with the others to seal evil from the world.
In what is likely to be the penultimate book in the Awaking series, Hastings has revealed a few more secrets while ratcheting up the tension and jeopardy even higher than in the previous two books. i Although VISIONS OF CHAINS is possible to read as a stand- alone volume it is definitely a richer and more enjoyable experience when read as part of the Awaking series.
SUMMARY
Every witch has a destined mate, an Eternal who will serve as her guardian and complete her powers. Once the first of the coven has awakened, the witches must race against time to join with their Eternals and protect the relics that will prevent the destruction of the world....

Deidre Sterling is tired of being used. Her mother, the President of the United States, uses her as a prop for the television cameras. And men only pursue her for political connections. Determined to stand for something, Deidre throws herself into causes like the fight for witches' rights, but ends up stepping into the line of fire.

Finn has waited eight centuries for his mate—united they will be a powerful weapon. Unfortunately, she wants nothing to do with him. Even after gunfire awakens her powers and a kiss from him engulfs them in flames, she refuses to take the final step. But as the world burns and her duty becomes clear, she realizes that some passions are worth paying the ultimate price….
---
What do you think about this review?
Comments
No comments posted.

Registered users may leave comments.
Log in or register now!