"A delightful Amish mystery with many suspects and two super sleuths determined to find the villain."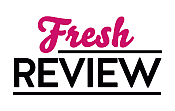 Reviewed by Viki Ferrell
Posted June 14, 2012

Inspirational Amish | Inspirational Mystery | Mystery
On the back roads of rural Ohio, Chloe Humphrey befriends an Amish girl who is being harassed by a couple of locals. Chloe is on her way to her new job, Director of Computer Services at Harshberger College in Appleseed Creek, Ohio. Becky Troyer is running away from home. She's leaving the Amish faith and her family and stepping out on her own to pursue her passion for drawing. Her family and the Amish community is very much against that passion, calling it an idol.
Chloe allows Becky to stay with her in the very run-down Victorian she rented, sight unseen, off the internet. The porch steps and flooring seem a little unsafe and the doorknob falls off upon entry. Becky calls her brother, Timothy, to come fix the door so they can at least sleep without fear of an intruder. Chloe is instantly attracted to Timothy, but he seems more concerned about his sister and her new living arrangements.
Becky sets out the next day to find a job. No one in Appleseed Creek will hire her. Word has traveled fast through the Amish community and everyone turns a cold shoulder to her. The next day she gets an interview with a greenhouse just outside of town. Chloe walks to work most days, so Becky "borrows" Chloe's car to go to her interview. She has no license and on the way runs into the Amish District Bishop's buggy. He is killed in the accident, and Becky is charged with manslaughter, not to mention "stealing" the car.
A forensics team discovers that the brake line was cut, and the accident was no accident at all. The manslaughter charge is dropped, but Chloe and Timothy are determined to find out who tampered with the brakes and, more importantly, why. Is someone after Chloe, or is it Becky they were trying to get?
This delightful Amish mystery takes a number of turns in the search for the culprit and the reason behind the accident. The author brings several different suspects into the picture, but Chloe and Timothy rule them out through a process of questioning a plethora of people. They really become a couple of super sleuths. Chloe knows first-hand how accidents can tear families apart, and she is determined to figure this one out. Amanda Flower has blended the Amish, English and even the Mennonite cultures together in a small- town setting to bring us a wonderful story about family, faith and perseverance. You'll enjoy A PLAIN DEATH!
SUMMARY
Welcome to Appleseed Creek, the heart of Ohio's Amish Country, where life is not as serene as it seems.
While her Cleveland friends relocated to Southern California and Italy, 24-year-old computer whiz Chloe Humphrey moves with some uncertainty to Appleseed Creek to direct technology services at a nearby college. Her first acquaintance is Becky, an ex-Amish teenager looking for a new home.
While driving Chloe's car, Becky collides with a buggy, killing an Amish elder. But what looks like an accident is soon labeled murder when police discover the car's cut brake line.
Now, Chloe must take on the role of amateur sleuth to discover who the real intended victim was before the murderer makes a second attempt. Becky's handsome Amish-turned-Mennonite brother, Timothy, a local carpenter, comes in handy along the way. With God's help, they'll solve the mystery that's rocking this small community.
---
What do you think about this review?
Comments
No comments posted.

Registered users may leave comments.
Log in or register now!