"Delightful cozy with depth and dimension"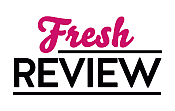 Reviewed by Min Jung
Posted June 6, 2012

Claire Weatherly lived in New York, but she's decided to leave her hectic, fast-paced lifestyle behind and trade it in for one that's slower and less stress-filled. She moves to Heavenly, Pennsylvania, which is mostly an Amish town. She originally went there planning to visit her Aunt Diane at the bed and breakfast that Diane owned, but she soon became enamored of the town. And she needed a place to heal her heart after going through a less-than-amicable divorce.
Soon, Claire owns her own souvenir shop, specializing in handmade Amish goods. She's making friends, including some of the Amish townspeople, with whom she does business. In particular, Esther a young Amish girl who works in Heavenly Treasures as an assistant. Claire suspects that Esther likes Eli, a young Amish man, and it's clear that he is attracted to Esther. Before Claire can encourage the shy young assistant, trouble looms.
The man who used to own Heavenly Treasures is found dead behind the store, and Eli becomes a suspect. Claire can't believe that Eli would do such a thing, although he does seem to have a temper that the Amish elders frown on. Complicating matters, the detective assigned to the case is new in town. Detective Jakob Fisher used to live in Heavenly, and he used to be Amish. But the Amish have shunned him as he turned his back on the Amish lifestyle after pledging to keep the Amish ways. This means that no Amish person can speak to him -- not even to assist in the investigation.
Claire desperately wants to prove that Eli is innocent, and she can't bear to see Jakob in so much pain. She agrees to act as an intermediary between Jakob and the Amish community in hopes of helping to solve the murder and reuniting a family. But as the investigation continues, a string of small crimes is committed against a store that neighbors Claire's. Could someone be committing hate crimes against the Amish?
HEARSE AND BUGGY was a really great, well-written mystery. The characters all had depth and dimension, and were easy to relate to. Even unlikeable characters were the kind that you "loved to hate" rather than just plain hated. The Amish community was portrayed in such a way that didn't make them objects of curiosity, as some books do, but merely community members -- as it should have been. The plot itself was excellent - the culprit was revealed at exactly the right time, and it was someone I did not guess but I certainly had enough clues (in hindsight) to have put it together. HEARSE AND BUGGY was a delightful book, and I can not wait to visit Heavenly again!
SUMMARY
Claire Weatherly never intended her visit to Amish country's Heavenly, Pennsylvania to be anything other than that—a visit. But when she begins to feel the healing power of the town's simple life, she decides to stay and open an Amish specialty shop of her own. So when the former owner of the store is murdered, Claire can't help but get involved. Especially when dealing with the new detective is out of the question...
---
What do you think about this review?
Comments
No comments posted.

Registered users may leave comments.
Log in or register now!