"FANTASTIC: Magic, seduction, and overcoming obstacles... what more does it need?"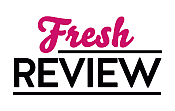 Reviewed by Vicky Gilpin
Posted May 28, 2012

Isabel Cooper's LESSONS AFTER DARK is just fantastic. Yes, it takes place at an academy for magically gifted children, but it bears more similarity to works by Mercedes Lackey than ones by J.K. Rowling. Olivia Brightmore has pulled herself from a murky past to become Englefield School's newest teacher, but Dr. Gareth St. John feels it is his duty to watch her every move to ensure she is not teaching the children irresponsible flim-flam like that which lurks in her past. However, such close scrutiny is certainly no difficult task, as Olivia is confident, capable, and beautiful. As they learn more about each other, the children, and the area, they also must learn the most important of lessons, the one about trust.
Buy this book. Then write Isabel Cooper and ask for continued interesting peeks into the school and this world. The protagonists are interesting, combative, and clever. They are multifaceted, and the world-building is just extremely cool. Isabell Cooper's LESSONS AFTER DARK is a sure winner, to be read and then read again. Seriously, I'm holding it in my hand at this very second and pondering re- reading it. It is just that good.
SUMMARY
A woman with an unspeakable past
Olivia Brightmore didn't know what to expect when she took a position to teach at Englefiend School, an academy for "gifted" children. But it wasn't having to rescue a young girl who levitated to the ceiling. Or battling a dark mystery in the surrounding woods. And nothing could have prepared her for Dr. Gareth St. John...
A man with exceptional talent
He knew all about her history and scrutinized her every move because of it. But there was more than suspicion lurking in those luscious green eyes. Even with all the strange occurrences at the school, the most unsettling of all is the attraction pulling Olivia and Gareth together with a force that cannot be denied.
---
What do you think about this review?
Comments
No comments posted.

Registered users may leave comments.
Log in or register now!