"Susan Mallery again masters the challenges of difficult relationships"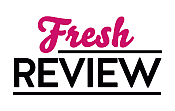 Reviewed by Sandra Wurman
Posted May 22, 2012

We all have to suck it up and do things for the better good as in the military way of taking orders and obeying for the security and success of a mission. Michelle understood that all too well from her years in the military. Chain of command only works with respect.
Now back at her inn she faces challenges that will test her mettle once again. Facing the loss of her inn due to her mother's irresponsible handling of finances Michelle has to dig deep in order to meet the demands of the bank holding two mortgages on the property. Even though her background clearly illustrates her ability to run the inn, her absence gave the loan committee the ammunition to call the shots. The one demand most difficult to swallow is keeping Carly o.
Carly helped run the inn in her absence with her mother Brenda. Carly seems to have helped herself to more than Brenda's jewelry probably hoping Michelle never returned to take over. But Michelle knows it went way deeper. Michelle fully acknowledges that her joining the service was an attempt to run away from a majorly uncomfortable situation -- one that Carly had played a role in.
But running never really accomplishes anything. Coming to grips with her past relationship with Carly is difficult enough but beginning to face the consequences of her own actions is taking a toll.
Michelle is startled to find out that the people she most trusted are indeed the ones least likely to deserve her trust and love. And when push comes to shove the person who seems to easily step up to the plate is none other than Carly.
Fighting a battle with wounds sustained during her military days seems to be the least of Michelle's challenges. Her physical problems are reacting well with physical therapy. But in order to really recover she needs to face emotional demons both from her service as well as what she ran from at home. Only when and if she chases those demons down will she be able to start a new life at the inn she adores, with friends she can count on and perhaps even find the allusive love she has searched for her entire life.
Susan Mallery has once again mastered the challenges of difficult relationships, this time enmeshed with two young women whose lives were shaped by forces too strong for them to conquer on their own, but as a team -- watch out.
BAREFOOT SEASON is about reconnecting with that inner child who had the innate ability to see beauty in everything and revel in the joy of dancing barefoot in the grass. Maybe we can't fully return to that wonderful season in our life but we can still acknowledge the beauty of our present and look forward to an even better future.
SUMMARY
Michelle Sanderson may appear to be a strong, independent woman, but on the inside, she's still the wounded girl who fled home years ago. A young army vet, Michelle returns to the quaint Blackberry Island Inn to claim her inheritance and recover from the perils of war. Instead, she finds the owner's suite occupied by the last person she wants to see.
Carly Williams and Michelle were once inseparable, until a shocking betrayal destroyed their friendship. And now Carly is implicated in the financial disaster lurking behind the inn's cheerful veneer.
Single mother Carly has weathered rumors, lies and secrets for a lifetime, and is finally starting to move forward with love and life. But if the Blackberry Island Inn goes under, Carly and her daughter will go with it.
To save their livelihoods, Carly and Michelle will undertake a turbulent truce. It'll take more than a successful season to move beyond their devastating past, but with a little luck and a beautiful summer, they may just rediscover the friendship of a lifetime.
---
What do you think about this review?
Comments
No comments posted.

Registered users may leave comments.
Log in or register now!