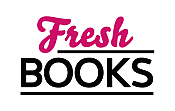 Explore new books in September
"Nostalgic story of the struggle of a young woman to find love and a place to belong."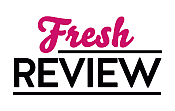 Reviewed by Kay Quintin
Posted March 31, 2012

Following the recent death of her parents Jamilyn "Jamie" Ellis is aboard a train out of Denver with a gun held to her temple. This is not the way she expected things to be while traveling to live with her Aunts in Kansas City and planning a life with their neighbor, Randall. Six male hostages and Jamie as the only woman are being held by the Walton Gang who knows only killing and thieving. With innuendos of rape and death, the broad shouldered, muscular Will McMillan with the ice blue eyes, chills her blood even as he sequesters her in a separate box car for protection. In reality, he is a US Marshall posing as part of the Walton gang to trap a railroad employee in cahoots with the gang.
Second in command, Scout Profitt, is a cold blooded killer known throughout the country as a murderer who has no soul. Unpredictable and ready to kill at the blink of an eye, Will cannot believe Profitt makes an escape possible for him and Jamie. In the dead of the winter in Kansas and frigid temperatures while covered in snow, the jump from the train nearly ends it for both of them. Making their struggle across the treacherous country they work their way towards Kansas City where her family is awaiting her. Hot on their trail is Scott Profitt, with orders to dispose of them both. Both recognizing their feelings towards each other changing as they work together to escape, Will entertains the thought that just maybe he could have a different life with someone like the beautiful young woman at his side. When Profitt catches up with them, his outlook is also different and he allows them to go free. After Will's "real" boss shows up to take Jamie to her final destination, it tears him apart and he is left with misery and dread. After being shunned and turned down by her family, Jamie is left to fend for herself.
Expecting a new job when his boss summons him, Will finds that his life just might take a turn for the good and there just might be a God out there after all.
The 1874 setting within A TEXAN'S HONOR reveals the hardships of the lives of mid-western families following the war. Jamie is a beautiful, bright, and innocent person who has had little love in her life. The characters are strong but still reveal their hidden compassion. Shelly Gray has done an exceptional job of creating two wonderful main characters. Their strengths and sorrows are portrayed through their struggles to merely survive. I definitely plan to read all of the tales in the Heart of a Hero Series. Her stories are full of excitement and sorrow that reaches the soul and is unforgettable. A truly gifted and imaginative writer.
SUMMARY
Texas, 1874. Years ago, Will McMillan had fought in the open, next to his Captain, Clayton Proffitt. Now he's waging another war undercover, pretending to be a member of the notorious Walton Gang. But when a hostage situation goes awry and an innocent woman is in the middle of the fray, Will knows he must protect her no matter what happens. Even if his cover is blown. Even if they risk being killed by his gang or by the lawmen on their trail. Even if the woman he's risking everything for will never love him back.
---
What do you think about this review?
Comments
No comments posted.

Registered users may leave comments.
Log in or register now!