"To Spy or Not To Spy? Especially with your husband nosing around!"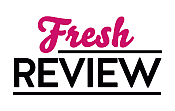 Reviewed by Kathyrn Little
Posted March 18, 2012

Evelyn is happily married and secure in her future at the beginning of the novel. When she receives a summons by her old agency, a spy agency, she thinks nothing of it. Adrian, her husband, begins to grow suspicious as Evelyn's half- truths begin to mount up. How long can you truly keep a secret from someone you love? Is keeping that secret worth risking your marriage?
Victora Alexander does not make this into a doom and gloom spy novel where not every character will survive at the end of the book. Instead, the author inject liberal amounts of humor that will make this book exceedingly difficult to put down. Adrian's attempts to discover the truth end up in hilarious failures and Evelyn's inability to see her husband's intentions will make the reader laugh.
Evelyn and Adrian do not have an all-consuming, passionate relationship, but the reader will be able to tell that they love each other. They have the normal worries a couple might experience, Adrian especially feels insecure in their marriage. The results of Evelyn's deceptions are both comical and sweet. The book focuses, for the most part, on Adrian and Evelyn. The reader will grow attached to them and will have a hard time finishing MY WICKED LITTLE LIES. If a reader is searching for a humorous romance, this is the perfect book to fill that need!
SUMMARY
From #1 New York Times bestselling author Victoria Alexander, a captivating new romance in which a daring young woman must choose between her past and her future. . .
Evelyn Hadley-Attwater has it all--a genteel Victorian life replete with loving husband, ball gowns and elegant parties. No one, including the man she married, suspects that she was once "Eve," a spy for England's most enigmatic intelligence agency. Summoned for one final assignment, the excitement of her former life and memories of her mysterious, flirtatious boss "Sir" prove too tempting. . .
Adrian Hadley-Attwater is a respectable, dignified gentleman. But even the most proper gentlemen have secrets of their own. Secrets from the rest of the world, from their families, from their wives. Secrets that have a price. Now, as a veil of secrecy frays, a tantalizing game of cat and mouse will test the bounds of unfailing love. . .
---
What do you think about this review?
Comments
No comments posted.

Registered users may leave comments.
Log in or register now!