"Hearttouching and relevant, this novel will keep readers entralled"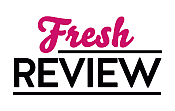 Reviewed by Sharon Galligar Chance
Posted March 18, 2012

Romance | Women's Fiction Contemporary
Lauren Matthews made a name for herself as a sharp prosecutor nine years ago. She successfully prosecuted a high profile murder case convicting, Arlen Fieldstone. Nine years later, the verdict is overturned and Arlen is pronounced innocent. During those nine years, Lauren made a name for herself as a jury consultant with her amazing knack for reading people...while Arlene's wife divorced him and his mother died.
Reeling from the shocking news of Arlen's innocence has Lauren rethinking her involvement and has her traveling to Richmond, Virginia to find him and to apologize for his wrongful conviction. Expecting to just to apologize and go home to her job and promotion, Lauren finds Arlen hostile and his best friend, Will, working somewhat as a go between.
As she works to gain the trust of both Will and Arlen, Lisa learns a lot about herself as well as she soon realizes she can't read people as easily as she thought, and finds that people will always do the surprising. Perhaps it's the slower pace of life in Richmond that helps her take stock of her job and how it affects people, or perhaps it's the spark of love that is ignited between Will and herself, but a change takes place that will affect all those involved in Lauren's life, both past and present.
In her novel, A PROMISE OF SAFEKEEPING, author Lisa Dale touches on a topic that is becoming more and more prominent in the world's news -- the increasing number of people who are wrongly convicted. Bringing in aspects of the fascinating theory of reading people's body language and the advent of the jury consultant, Dale creates a story that is mesmerizing. She also includes a bit of pop culture with the character of Will being a "picker" as well as an antique dealer, and the fun he has taking Lauren out on "picks."
With elements of romance, a touch of mystery, and a great deal of skillful storytelling, this is a novel that will captivate readers to the very end.
SUMMARY
A beautiful new tale of redemption from the author of Slow Dancing on Price's Pier
Nine years ago, Lauren Matthews prosecuted the case of a lifetime. But her error in judgment sent an innocent man to prison for a long time. Now Arlen Fieldstone has finally been released, and Lauren has only one thing on her mind: asking forgiveness. How can she make up for nine years of his life?
To get to Arlen, Lauren must first get through Arlen's best friend, Will Farris. Will hasn't forgotten Lauren from those days, and he hasn't forgiven her for destroying his best friend's life. He is Arlen's keeper, protecting him from suspicious neighbors as well as from Lauren.
In the steaming summer streets of Richmond, Virginia, three people's lives collide. Lauren needs forgiveness. Arlen needs hope. And Will? He needs something too, something that no one can know-especially not Lauren...
---
What do you think about this review?
Comments
No comments posted.

Registered users may leave comments.
Log in or register now!