"Ranching or Royalty? Where will love take the heart?"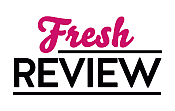 Reviewed by Audrey Lawrence
Posted February 19, 2012

How could your brother be so stupid! But all the ranting and railing could not change the matter and deep down Carla Reece knew it.
Danny was her only relative and Carla truly loved her good looking and easygoing brother, yet for him to have lost half their family's ranch in a drunken card game was still too hard to take. Even harder to take was the tall and ruggedly handsome stranger who came to run diViere's new half of the range and blinded everyone he met with his blinding smile and charming ways.
In addition to his striking good looks, Ivan is a man of many talent, a trained engineer, as well as having been one of the valiant Night Riders with the Confederacy. After the war, he had picked up knowledge of ranching and some American ways by working for his old Commander Cade Wheeler.
All of his fellow night riders that were still alive had been badly burned by the treachery and treason of Laveau diViere and Ivan would have been more happy to never have anything to do with evil diViere again; however, his offer of letting Ivan manage his half of the ranch and then own it gave Ivan his ticket back to Poland and once there, Ivan Nikolai Augustus Stanislas could reclaim his title of Prince of Poniaiowski.
With his focus on his goal, Ivan never realized that he would lose his heart to the spirited and independent Carla? What could he do? It would be so unfair to her. Then, when Riley and his gang Came to stay on the ranch, Ivan knew something was wrong, but how could he prove it? What new treachery was diViere up to now?
Leigh Greenwood, a renowned writer of western romances and USA Bestselling author, has written another powerful, yet poignant saga in his Night Rider series. Longtime and new fans are sure to enjoy this exciting tale with its fast changing action and high emotions. Lots of laughs are in store as Greenwood brings to life the various people living in the small Texas border town of Overlin in 1870 and humour abounds as Ivan comes to term with American colloquialisms. So, saddle up and read on!
SUMMARY
Ivan Nikolai, a Polish prince whose family lost their estates, came to America to seek his fortune but ended up serving in the cavalry during the Civil War. Unexpectedly, he is given the opportunity to earn enough money working on a cattle ranch in Texas to return to Poland and assume his rightful position...
Carla Reece is furious at her brother for losing half the family ranch in a card game. Everyone knows Laveau diViere got her brother drunk and cheated. She has no intention of allowing diViere or anyone sent in his place to set foot on her ranch, but what can she do when Ivan camps out by her creek? He's big, blond, full of charm, has a smile that makes her weak in the knees, and is about as movable as a mountain... How can she stick to her guns when everyone, including herself, thinks he's perfect husband material?
---
What do you think about this review?
Comments
No comments posted.

Registered users may leave comments.
Log in or register now!