"Life seems to be on the right track until an accusation of embezzlement derails everything."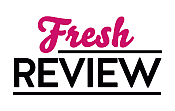 Reviewed by Sandi Shilhanek
Posted February 14, 2012

With her newest release, QUESTION OF TRUST, Laura Caldwell takes us back into the world of attorney Izzy McMcNeil. When Question of Trust opens Izzy is on the threshold of a new life. She has a new job working with her best friend Maggie Bristol as a defense attorney, something fairly unfamiliar to her as she was a corporate lawyer in one of her previous careers, and she's about to move into a new home with her boyfriend, Theo.
Sounds like life is just cruising right along for Izzy, so of course it's time to toss in a few bumps and roadblocks. After finding the perfect home, Theo is turned down for a mortgage, but that's simply the first step in his life unraveling.
Soon he's under arrest for embezzlement from the company he co-owns with long time and trusted friend Eric. Theo swears to his innocence but if he didn't take the funds then who did?
Can Izzy use her limited knowledge of the criminal defense world to get Eric out of jail, and to eventually get the charges dropped? With the help of Maggie and some unique sources Izzy begins to dig deep into the founding of HeadFirst, Theo's company.
When I turned the last page of QUESTION OF TRUST I was satisfied with the resolution of the storyline, and thought that Izzy was potentially in a really good place in her life. Naturally, I always like to think a sequel is coming, but if this is the last book in which we see Izzy and her unique cast of friends I can set them to the side knowing they've found their happy ever afters.
SUMMARY
It's the holiday season in Chicago, and with her new gig as a criminal lawyer and a burgeoning relationship with her boyfriend, Theo, Izzy McNeil is determined to make this Christmas a sparkling one. So when Theo mentions that his lease is up on his apartment and he needs to find somewhere to love for a few months, Izzy doesn't hesitate to tell him to move into her condo until he buys a place.
WHen Izzy's home has a break in right after Theomoves in, she ignores the coincidence. And when Theo is arrested on charges of fraudd, she wants to believe he's innocent. But when a neighbor is found dead, she can't ignore that something is very very wrong.
Izzy can't forget how Theo was inexplicably turned down for a mortgage on a town house. How can a successful business owner be rejected for a mortgage? Moreover, how does she explain Theo's recent moody silences? Or how a stranger warned her that Theo needs to "give us what he owes..."?
Thrust into Theo's case, Izzy must walk the line between attorney and lover and prove to a jury that Theo is innocent. But only Izzy can decide whether trusting Theo will keep her safe...or throw her into unimaginable danger.
---
What do you think about this review?
Comments
No comments posted.

Registered users may leave comments.
Log in or register now!