"A wild and wickedly witty account of chasing down tax evaders with a twist!"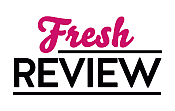 Reviewed by Audrey Lawrence
Posted January 24, 2012

Tax accounting is definitely not boring when it comes to Tara Holloway's new job as a special agent in the Treasury Department's Criminal Investigations Division! With a Glock in one holster and her calculator and cell phone in another, this lovely petite CPA is both intelligent and intrepid. She had given up her prestigious, yet administrative laden and boring job at a high powered Texas firm to work for the IRS and she was out to show her new boss that she can do what it takes... and more.
Getting an opportunity to do her first independent assignment, Tara is teamed on an underground stakeout with a sexy and very sharp DEA agent to catch an unscrupulous ice cream vendor selling more than he legally should to the kids in a tough neighbourhood. Will this be the case she needs to prove she has what it takes?
A new romance is also on the horizon when Tara meets Brett Ellington, a landscape architect for Wakefield Designs, at a charity function. With his sage green eyes and looking equally handsome in a tux or jeans, Tara finds herself falling for this kind and generous man, so when red flags start popping up during her online searches, more than a shower might be needed to wash off the dirt she has found.
With her keen sense of down home justice and respect for the law, Tara worries she might be scammed in the heart by him. Is Brett really a person she can trust? How will he react if he finds out what she really does while at work?
With her quirky humour and incredibly witty aside jokes, Diane Kelly has created a real winner and a star for her debut book in her "Death and Taxes" series. This book and the series is centered on Tara Holloway with her quirky and funny humour and total fixation on keeping her lovely nails in top form. Tara is warm-hearted and believable as a character and is someone you just wish could be in your circle of friends! Kelly's plot is filled with belligerent and bad ass characters and dicey situations that will keep you turning the pages to see how it all turns out. Now, I just can't wait till the next book in the series is out to find out what she will handle next! Trust me, when this tax lady cometh, you are in for a real treat! She is licensed to make you laugh! Enjoy!
SUMMARY
The Treasury Department's Criminal Investigations Division has a new special agent on its payroll. A recovering tomboy with a head for numbers, Tara's fast becoming the Annie Oakley of the IRS - kicking ass, taking Social Security numbers, and keeping the world safe for honest taxpayers.
Tara's latest mission finds her in hot pursuit of ice-cream vendor Joseph "Joe Cool" Cullen. Along with the frozen treats he's selling narcotics and failing to report his ill-gotten gains on his tax returns. Then there's Michael Gryder, who appears who be operating a Ponzi Scheme. Problem is, her new boyfriend, Brett, may be involved in the scam.
If following the money trail isn't tough enough, Tara must face a new conundrum: Should she invest her trust in Brett, or put him behind bars?
New love always comes at a price. But justice? Priceless.
Excerpt
Some People Just Need Shooting
When I was nine, I formed a Silly Putty pecker for my Ken doll, knowing he'd have no chance of fulfilling Barbie's needs given the permanent state of erectile dysfunction with which the toy designers at Mattel had cursed him. I knew a little more about sex than most girls, what with growing up in the country and all. The first time I saw our neighbor's Black Angus bull mount an unsuspecting heifer, my two older brothers explained it all to me.
"He's getting him some," they'd said.
"Some what?" I'd asked.
"Nookie."
We watched through the barbed wire fence until the strange ordeal was over. Frankly, the process looked somewhat uncomfortable for the cow, who continued to chew her cud throughout the entire encounter. But when the bull dismounted, nuzzled her chin, and wandered away, I swore I saw a smile on that cow's face and a look of quiet contentment in her eyes. She was in love.
I'd been in search of that same feeling for myself ever since.
My partner and I had spent the afternoon huddled at a cluttered desk in the back office of an auto parts store perusing the owner's financial records, searching for evidence of tax fraud. Yeah, you got me. I work for the IRS. Not exactly the kind of career that makes a person popular at cocktail parties. But those brave enough to get to know me learn I'm actually a nice person, fun even, and they have nothing to fear. I have better things to do than nickel and dime taxpayers whose worst crime was inflating the value of the Glen Campbell albums they donated to Goodwill.
"I'll be right back, Tara." My partner smoothed the front of his starched white button-down as he stood from the folding chair. Eddie Bardin was tall, lean, and African-American, but having been raised in the upper-middle-class, predominately white Dallas suburbs, he had a hard time connecting to his roots. He'd had nothing to overcome, unless you counted his affinity for Phil Collins' music, Heineken beer, and khaki chinos, tastes which he had yet to conquer. Eddie was more L.L. Bean than L.L. Cool J.
I nodded to Eddie and tucked an errant strand of my chestnut hair behind my ear. Turning back to the spreadsheet in front of me, I flicked aside the greasy burger and onion ring wrappers the store's owner, Jack Battaglia, had left on the desk after lunch. I couldn't make heads or tails out of the numbers on the page. Battaglia didn't know jack about keeping books and, judging from his puny salaries account, he'd been too cheap to hire a professional.
A few seconds after Eddie left the room, the door to the office banged open. Battaglia loomed in the doorway, his husky body filling the narrow space. He wore a look of purpose and his store's trademark bright green jumpsuit, the cheerful color at odds with the open box cutter clutched in his furry-knuckled fist.
"Hey!" Instinctively, I leapt from my seat, the metal chair falling over behind me and clanging to the floor.
Battaglia lunged at me. My heart whirled in my chest. There was no time to pull my gun. The best I could do was throw out my right arm to deflect his attempt to plunge the blade into my jugular. The sharp blade slid across my forearm, just above my wrist, but with so much adrenaline rocketing through my system, I felt no immediate pain. If not for the blood seeping through the sleeve of my navy nylon raid jacket, I wouldn't have even known I'd been cut. Underneath was my favorite pink silk blouse, a coup of a find on the clearance rack at Neiman Marcus Last Call, now sliced open, the blood-soaked material gaping to reveal a short but deep gash.
My jaw clamped tighter than a chastity belt on a pubescent princess. This jerk was going down.
My block had knocked him to the side. Taking advantage of our relative positioning, I threw a roundhouse kick to Battaglia's stomach, my steel-toed cherry-red Doc Martens sinking into his soft paunch. The shoes were the perfect combination of utility and style, another great find at a two-for-one sale at the Galleria.
The kick didn't take the beer-bellied bastard out of commission, but at least it sent him backwards a few feet, putting a little more distance between us. A look of surprise flashed across Battaglia's face as he stumbled backward. He clearly hadn't expected a skinny, five-foot-two-inch bookish woman to put up such a fierce fight.
Neener-neener.
He regained his footing just as I yanked my Glock from my hip holster. I pointed the gun at his face, a couple drops of blood running down my arm and dropping to the scuffed gray tile floor. "Put the box cutter down."
He stiffened, his face turning purple with fury. "Shit. IRS agents carry guns now?"
Although people were familiar with tax auditors, the concept of a Special Agent--a tax cop--eluded most. But we'd been busting tax cheats for decades. Heck, when no other law enforcement agency could get a charge to stick, we were the ones to finally bring down Al Capone. And if we could nab a tough guy like Capone, this pudgy twerp didn't stand a chance.
By our best estimate, Battaglia had cheated the federal government and honest Americans out of at least eighty grand and didn't seem too happy when Eddie and I'd shown up to collect. Now, with my partner on a potty break, Battaglia was treating me like I was a shrimp and he was a chef at Benihana.
Videos
---
What do you think about this review?
Comments
No comments posted.

Registered users may leave comments.
Log in or register now!