"Hijinks and dirty tricks frame the clash between pastors' wives, Jasmine Bush and Rachel Adams"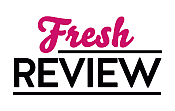 Reviewed by Patricia Woodside
Posted January 14, 2012

What happens when two popular Christian fiction authors bring together their two most infamous yet beloved divas in the same book? Will their union consist solely of sparks flying, hair weave waving hi-jinks and downright dirty tricks —I'm talking the characters, not the authors--or will these two fictional women find a way to work together?
In SINNERS AND SAINTS, Victoria Christopher Murray and ReShonda Tate Billingsley, collaborate by throwing Lady Jasmine Cox Larsen Bush and First Lady Rachel Jackson Adams into the same arena, the church conference arena. The American Baptist Coalition is in search of a new leader and each of these ladies believes that their husband, Rev. Hosea Bush and Rev. Leroy Adams, respectively, is the man for the job. As such, each vows to do everything in her power to make sure her husband is the victor.
Lady Jasmine appears to be a classy, moneyed manipulator while Rachel, an unseasoned, middle class schemer. Truth is they are a whole lot of like, in more ways than either of them will ever admit, both possessing hearts bigger than their shenanigans might imply.
With single minded determination, the women face off to manipulate and secure their desired election results. When an unexpected wrench is thrown into their plans, they find they have to put aside their dislike for one another to work together for an outcome they can both live with... for now. That's not an easy pill to swallow, and neither is the rare interference of their consciences which causes them to stumble, although never to veer completely away from their goals.
SINNERS AND SAINTS is a fun, fictional romp through the world of church leadership conferences. Churchgoers and regular attendees of these types of events will nod their heads in acknowledgement as they laugh at the antics of these two pastors' wives. Then they'll shake their heads in dismay even as they turn the pages with ever increasing speed to find out what Jasmine and Rachel come up with next.
Murray and Billingsley, both acclaimed writers in their own right as well as good friends, write together in such a seamless manner that it feels as though only one — and it easily could have been either one — of them wrote this laugh out loud story. At times, I worried that one of the characters would be victorious, thereby making the other the loser. I wanted them both to win. In the end, they both win and lose, setting up a rematch in the sequel that is sure to follow.
SUMMARY
Two bestselling award-winning authors bring their favorite heroines together in a novel bound to delight their legions of fans.
Jasmine Larson Bush and Rachel Jackson Adams are not your typical First Ladies. But they've overcome their scandalous and drama-filled pasts to stand firmly by their husbands' sides. When a coveted position opens up—the President of the National Baptist Association—each woman thinks her husband is perfect for the job. Just when Jasmine and Rachel think they're going to have to fight to the finish, the current First Lady of the coalition steps in…a woman bigger, badder, and more devious than either of them.
Double the fun, with a message of faith, Sinners and Saints will delight readers with two of their favorite characters from two of their favorite authors.
---
What do you think about this review?
Comments
No comments posted.

Registered users may leave comments.
Log in or register now!