"Romantic suspense at its best!"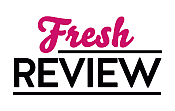 Reviewed by Maria Munoz
Posted January 14, 2012

IF YOU SEE HER continues the story started by Shiloh Walker in If You Hear Her. The second book in the trilogy brings to the forefront Hope Carson and Remy Jennings. Hope came to Ash, Kentucky at the request of her best friend Law Reilly. After escaping an abusive husband, Hope finds it hard to feel safe anywhere though she's feeling OK working as Law's assistant and living in his home. Any safety she may have experienced is destroyed when an intruder enters their home, kills a man, and attacks Law and Hope. He stages the scene to look like Hope injured the men then attempted suicide. At the start of the book, Hope is lying in a hospital room expecting to be arrested any minute and worrying about Law.
It's up to District Attorney Remy Jennings to work with the police to build a case against the person responsible for the attack. Though the evidence points to Hope, Remy has his doubts. He hopes it's not just because of the instant attraction he felt towards her the first time he saw her in town. In Hope, he sees a beautiful, frightened, and wounded woman. Remy is infinitely patient as he tries to uncover the truth and get past skittish Hope's barricades to explore the attraction between them.
This wonderfully suspenseful trilogy is structured more as a three part book than three stand-alone but related stories. I would highly recommend reading the first book before picking up the second book. There are continuing plots that weave through both books with little set-up at the start of the second book. That said, IF YOU SEE HER is romantic suspense at its best. The danger is palpable, the characters are complex, and the romance makes your heart flutter. Several sup-plots add a richness and depth to the supporting characters. Remy and Hope are a captivating pair with personal struggles that make their budding relationship compelling. I can't wait for the third book, If You Know Her, due out at the end of February.
SUMMARY
Hope Carson may not look like a survivor, but she has escaped an abusive ex-husband and recovered from a vicious assault. Now she endures the painful memories and suspicious rumors surrounding her involvement in the attack. Her ex is a cop, so the last people she trusts are law enforcement officials—and she certainly doesn't trust how the local DA makes her feel inside.
Remy Jennings should know better. He has no business falling for a woman who he suspects may have a deeply troubled mind. And even if he did make a move, she'd bolt like a frightened rabbit. But how can he deny a burning desire that threatens to consume him? As Hope's past catches up with her in the worst way, Remy is determined to break through her defenses, earn her trust, and keep her safe in his arms—before it's too late.
---
What do you think about this review?
Comments
No comments posted.

Registered users may leave comments.
Log in or register now!