"Lucas Chaffee returns to Shelter Bay to rekindle an old love."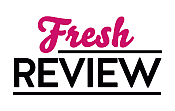 Reviewed by Leanne Davis
Posted December 28, 2011

Madeline Durand was madly in love with Lucas Chaffee when she was eighteen. Her plans to become a famous chef and travel the world like her parents had would have taken a back seat to the love she felt for Lucas.
Lucas wanted out of Shelter Bay as much as Madeline did. He knew they were both too young to make the commitment that she was planning. He set up a situation he knew she would find unforgivable and let her slip away. Lucas went on to join the Navy and become a SEAL but nothing could erase his memories of Madeline.
When Lucas returns to civilian lilfe, he accepts the job of refurbishing an old farmhouse in Shelter Bay for an old friend. His return is bittersweet because Madeline isn't there.
Madeline has become a celebrity chef supporting her even more famous husband's chain of restaurants. She is freezing in Omaha when a video clip of him having sex with another woman goes viral. Madeline returns to New York to confront Maxime and then returns to Shelter Bay to re-evaluate her life. With her marriage in shambles and her career having gone a direction she never envisioned, she needs the love and support of her beloved grandmother.
Madeline will soon find herself in close contact with Lucas and her feelings for him will not withstand the assault he makes on her defenses. Together, they will work to make Madeline and Sophie's dreams of a restaurant and cooking school a reality.
JoAnn Ross is an award winning writer who just seems to get better as she continues her career. The Shelter Bay novels have been lauded and this one is a worthy entry in the series. The characters, especially, the recurring ones are so likable that the reader can't help getting caught up in the story. ON LAVENDER LANE was engrossing with just enough humor to keep the readers on their toes. I await each new story with anticipation which Ms. Ross always meets.
SUMMARY
Former Navy SEAL Lucas Chaffee is settling back into civilian life, refurbishing a farmhouse for an old friend who plans to turn it into a culinary school. Celebrity TV chef Madeline Durand has been publicly humiliated by a philandering husband. So Madeline jumps at the chance to return to Shelter Bay to recover and help her grandmother turn the family farm into a new business.
Little does she know that the man who broke her heart years ago is already on the job-or that he's going to cook up a recipe of passion, patience, and perseverance to win her over.
---
What do you think about this review?
Comments
1 comment posted.
Re: Lucas Chaffee returns to Shelter Bay to rekindle an old love.

Sounds like a book I must read. Can;t wait. I always enjoy JoAnn Ross;s books. Sounds like another winner.
(Mary Branham 6:45pm December 30, 2011)
Registered users may leave comments.
Log in or register now!