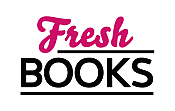 Get a great read for October
"A spirited, hot-blooded, prideful woman must take a step back when confronted with love."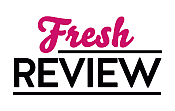 Reviewed by Kay Quintin
Posted December 19, 2011

Gutsy, sexy, Brooke Donovan-Worthington has been a widow for 7 months. Her deceased husband, Mike, a physician, had a dark secret that she must now continue to protect. Honey Creek, Texas is not the place she wants to be now, however, she must continue to manage the Honey Creek Family Medicine clinic and work as a Physician's Assistant to get her school loan paid. On top of everything else that she has on her mind, Brooke is constantly fighting her reputation of being the daughter of Dixie Donovan, the town whore.
Dr. Jack Silver makes the trip from San Antonio to Honey Creek spurred on by guilt. His Uncle Ed, while drunk, was the source of Mike's car accident and subsequent death. Intending on leaving Brooke with a $250,000 life insurance check to compensate the loss of her husband, he finds a gorgeous and feisty P.A. instead of the broken widow he expected. He also did not expect her to refuse the gracious offer. The Donovan women have a reputation of being hot blooded, and Brooke is no exception. Over time, Jack and Brooke connect over more then just the small town medical practice. They both start the relationship as a casual fling but Jack soon realizes that Brooke means a whole lot more to him then just steamy sex. Convincing the prideful woman his love is genuine and not just guilt over his family's connection in her husband's death, becomes the hardest battle he 'all ever have in his life.
HOTBLOODED is one exciting and fun read. The characters of Brooke and Jack are truly colorful as they struggle with deciphering their feelings for one another. Brooke fights her love for Jack and confuses it with her huge sexual drive. HOTBLOODED is a "read at one sitting" kind of story and definitely keeps the excitement going in more ways then one. The only regret I had was that it ended too soon! Great read and definitely recommended!
SUMMARY
Her mama always said the women in their family were hotblooded…
And it's been causing Brooke Donovan trouble her whole life. But it wasn't until her mother took on the most powerful man in Honey Creek, Texas, that Brooke truly realized the daughter of the town whore didn't stand a chance. When she left, it was supposed to be for good. But now, thanks to her late husband's deal with their hometown, she's back in the last place on earth she wants to be. Temporarily. As soon as her debts are paid off, she's outta here. Until in walks the one man who can make her rethink everything.
Dr. Jack Silver fixes things. So, when he learns his uncle is responsible for Brooke losing her husband, his sense of honor drives him across Texas to make amends. Instead of a broken woman, though, he finds a gorgeous, feisty physician's assistant trying to survive in a town that wants her gone. She also has a mile-high fence built out of pride— and a clinic that's at risk of going belly up. She may not want his money, but the clinic? He can fix that. He just never expects that in setting Brooke back on her feet, he'll be swept right off his own.
---
What do you think about this review?
Comments
No comments posted.

Registered users may leave comments.
Log in or register now!