"A mundane existence turns into a steamy rekindling after a trip to an exotic couples club"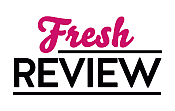 Reviewed by Kay Quintin
Posted December 19, 2011

Amy Carter is at the end of the line. She has the ideal life with 2 kids, a job she loves and a big house provided by a great husband. Everything except sex, that is. It seems everything has fallen by the way side with the machinations of everyday life between Will and her when it has to do with the bedroom. Too tired and too overloaded with the everyday humdrum, it's time to take matters into her own hands.
Amy rents a room at Paolo's Playhouse, a place to perform all your fantasies while watching others through a one way glass. Dressing in her new black lace sexy underwear, Amy loses faith that Will is going to show. Losing herself in her own sexual fantasy as she watches the couple next door, Will shows up. They renew their erotic sexual fantasies to reignite the flame they once shared.
The sexual fantasies described in RISK IT will blow your socks off. It's probably quite a little more than I am use to reading and is more explicit than anything else I have ever read before. If anyone is interested in detailed sexual eroticism, then this is the book for them.
Learn more about Risk It
SUMMARY
Time to put out…or get out.
Paolo's Playhouse, Book 2
On the outside, Amy has the American dream. Two busy kids, a job she loves, a big house thanks to her husband's climb up the corporate ladder. What she hasn't had in a long time…is sex. Sure, she's too exhausted at night to think about it, but maybe Will's long hours at work aren't the real reason he rarely touches her anymore.
Feeling her marriage teetering on the edge, she rents the voyeur room at Paolo's Playhouse. Maybe bringing back the memory of the one wicked thing they used to do together will relight the sparks.
Will loves his wife, but she's never been one to take chances—except for the time before kids, when they'd camp out in a club's back booth, getting all worked up watching the dirty dancers. Their careers have seriously cut into their "us" time, and if she's booked them a sexual playroom, it sounds like she's serious about solving the problem.
When Will shows up way, way late, Amy wonders why she bothered, and if her plan to relight the flame has only made it painfully clear that it's too late to try.
Warning: Sparks flying, angry words flying, clothes flying, and a loving couple trying to find their way back to each other.
---
What do you think about this review?
Comments
No comments posted.

Registered users may leave comments.
Log in or register now!